OCZ Shows JetExpress PCIe SSD at CES 2015
JetExpress is ready for a test flight. PCIe 3.0 x4 means the sky is the limit.
Published Fri, Jan 9 2015 5:23 PM CST
|
Updated Tue, Nov 3 2020 12:11 PM CST
CES 2015 - OCZ Storage Solutions had two upcoming products in the suite at CES 2015 that we want to talk about today.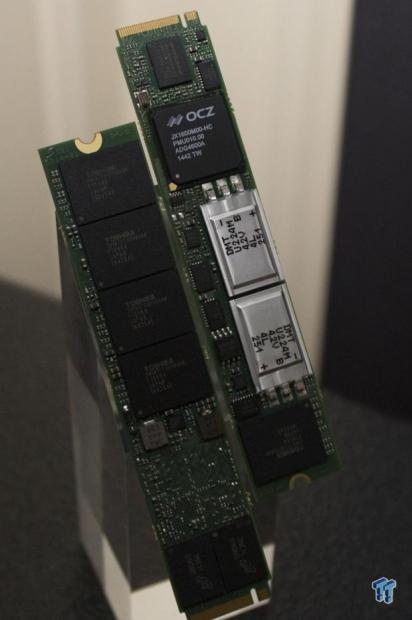 The first is known as JetExpress, a native PCIe 3.0 x4 solution that may appear in three form factors, M.2 (as shown), SFF-8639 and even a 2.5" AHCI SATA model. Given the AHCI SATA connection, the controller will be able to detect connection rates and negotiate with the system based on the connection method.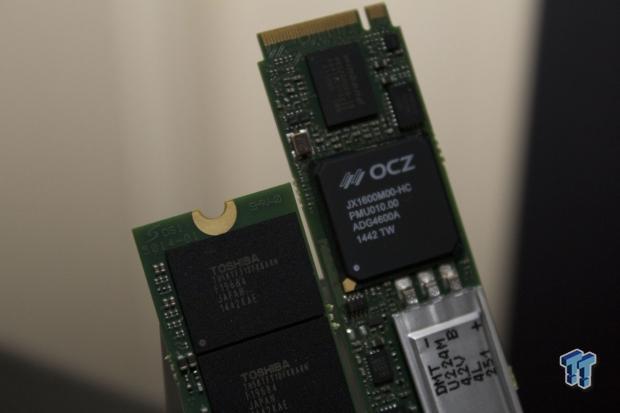 The model number on the controller tells us quite a bit. JX should stand for JetExpress, 1600 could be a connection rate or performance specification such as 1600 MB/s for the first model. M00 was used on early versions of the Barefoot 3 to the first version (OCZ also has an M10 second generation model for lower power consumption and slightly less performance).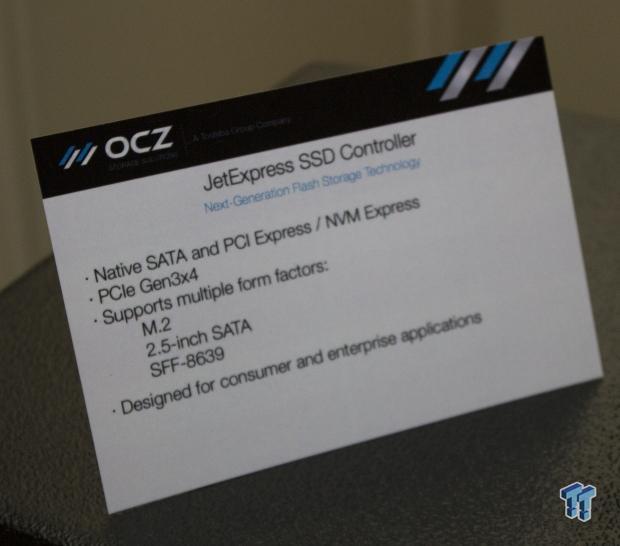 OCZ didn't provided a lot of information or roadmap but I suspect we'll hear a little more at CEBIT and hopefully we'll get some hands-on action by Computex in June.
Cross your fingers because PCIe 3.0 x4 provides up to 32Gb/s of throughput performance! We don't expect early PCIe 3.0 x4 products to saturate the bus right out of the gate but unlike SATA 6Gb/s, the innerconnect will provide headroom for future performance growth.
Related Tags