CES 2015 - We went on down to the GIGABYTE CES event here in Vegas, where we looked at all of the latest stuff that the company has on offer. So without further delay, let's dive right into the juicy goodness.
X99 SOC Champion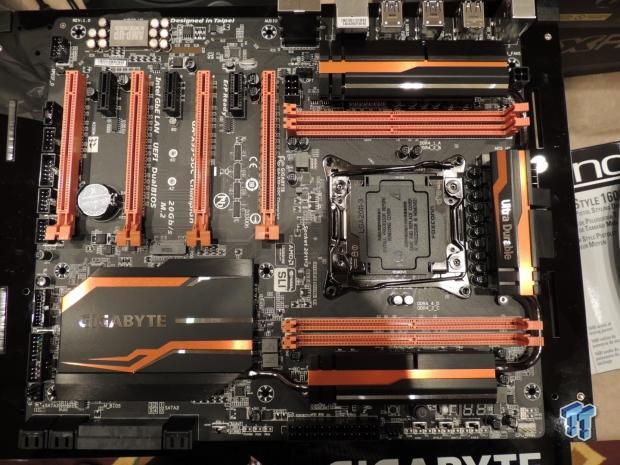 GIGABYTE just launched their greatly anticipated X99 SOC Champion. The board had been in the works for months, during that time top overclockers from around the world gathered to see how far GIGABYTE's champion could go. They ended up with 9 world records, 14 global firsts, 2 hardware firsts, and even the top X99 reference clock. This motherboard's name is well deserved.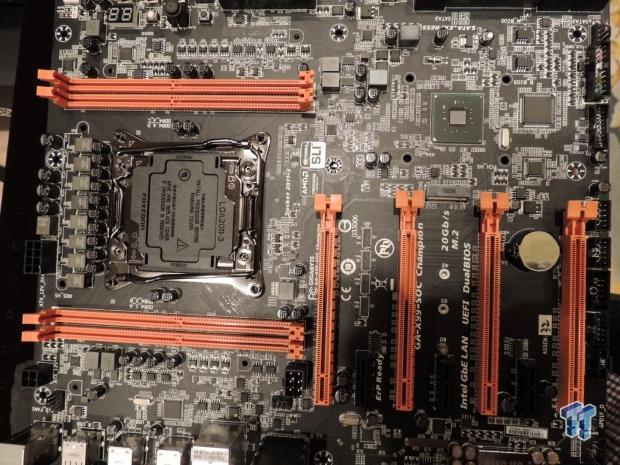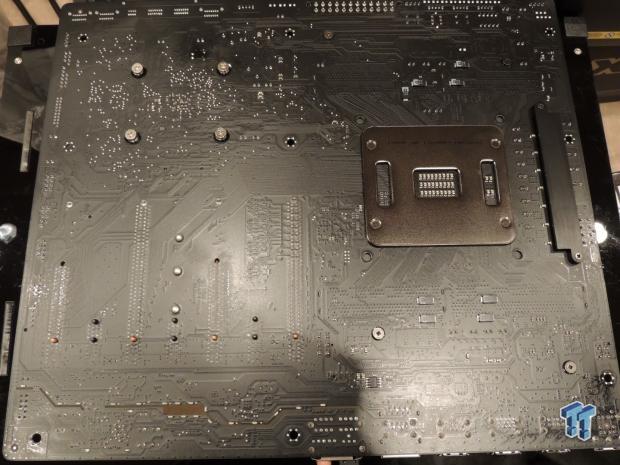 I was invited to overclock at GIGABYTE's CES ballroom event, and the champion does live up to all the hype. Much of its success comes from the hardware on the board. Since the board has 4 SMT DIMMs instead of the typical 8 through-hole DIMMs found on most X99 motherboards, memory signaling is much cleaner and memory overclocks are higher as a result.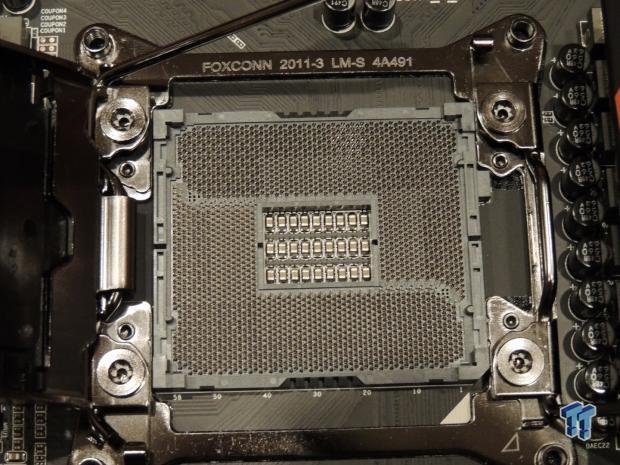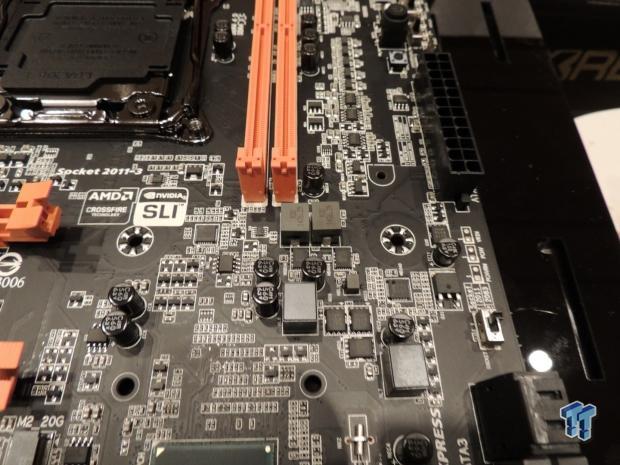 The CPU socket is featuring about 50-60 more pins than the standard 2011-v3 socket, and these extra pins can be enabled by a switch located near the top SATA port. This switch unlocks the pins and 6 extra voltages become available in the UEFI. These extra voltages help cache and memory overclocking. Most of the rest of the board is similar to the X99 SOC Force, however the Champion has less OC buttons.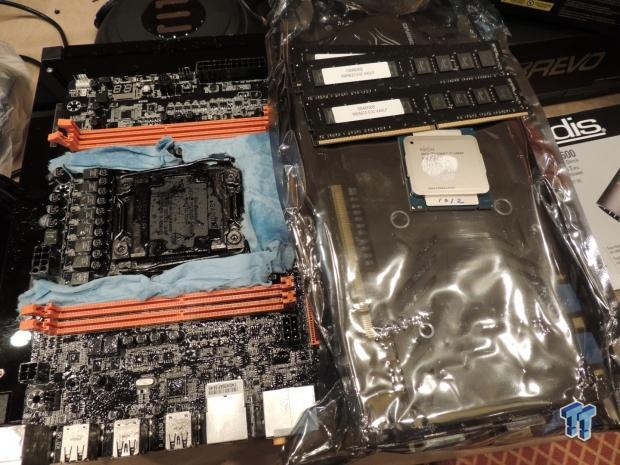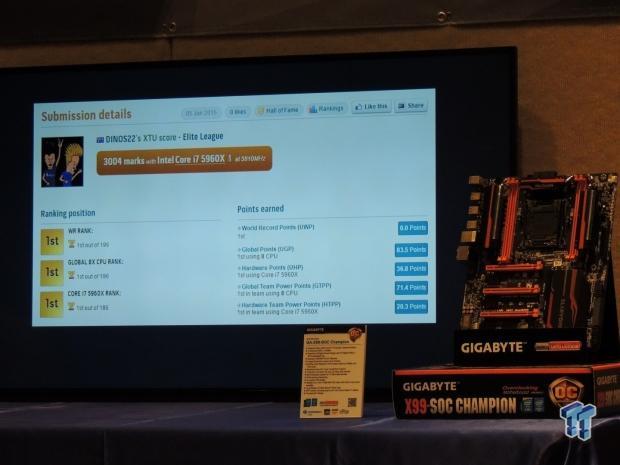 At the GIGABYTE event they provided each overclocker with a X99 SOC Champion, 16GB (4x4GB) of Kingston DDR4 3200MHz, a GTX970 or 980, and a 5960X. Dinos22, one of GIGABYTE's in-house overclockers, broke the Intel XTU world record at a whopping 3004 points.
New 5th Gen Core series BRIX, Thunderbolt, GPUs, and Notebooks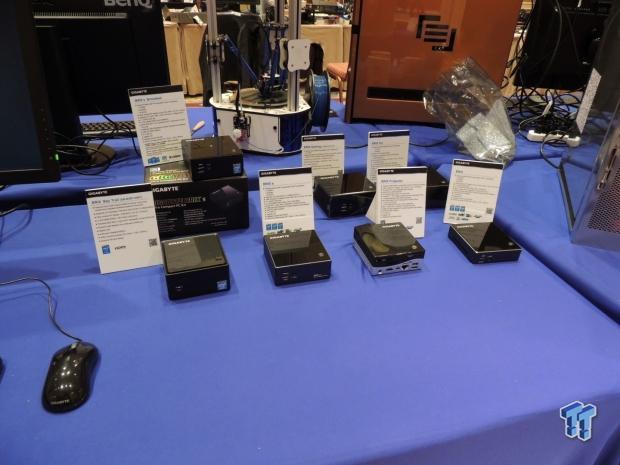 GIGABYTE has also updated their BRIX lineup with new 5th generation Core processors from Intel, featuring the 14nm Broadwell node.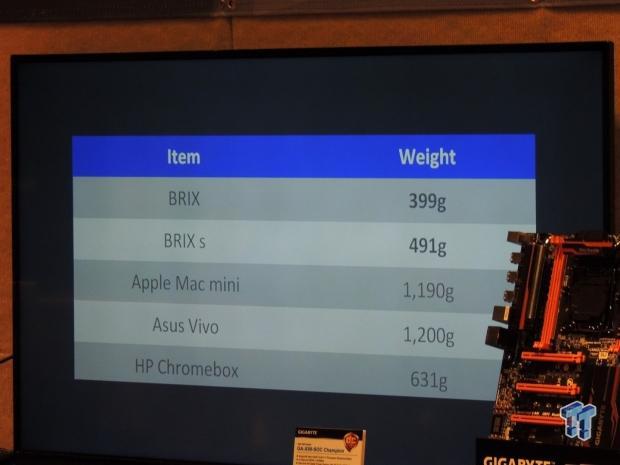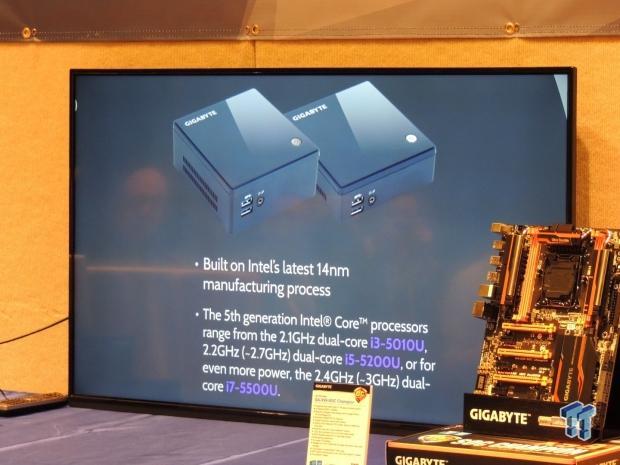 GIGABYTE introduced a new "BRIX s" series, where the "s" stands for expanded storage, so you can make the BRIX a media server. You can also choose among a variety of 5th Gen Intel CPUs.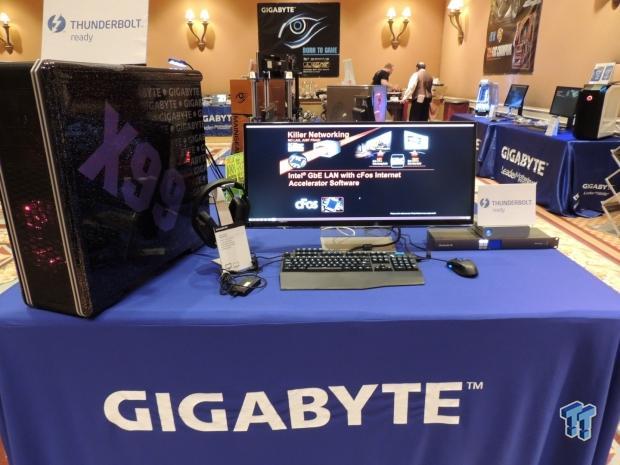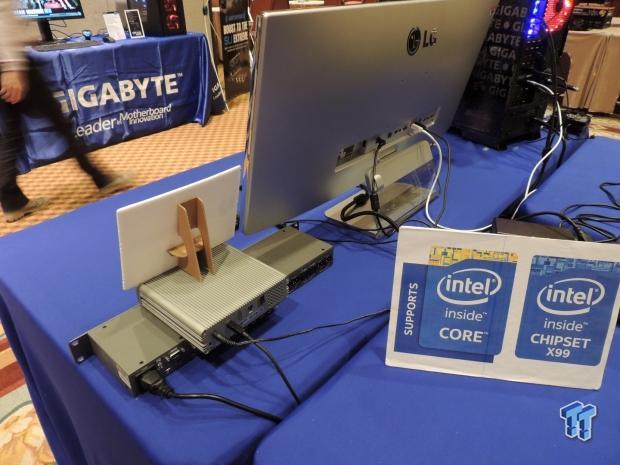 Here we have GIGABYTE showing how they can daisy chain 3 thunderbolt devices, including one monitor.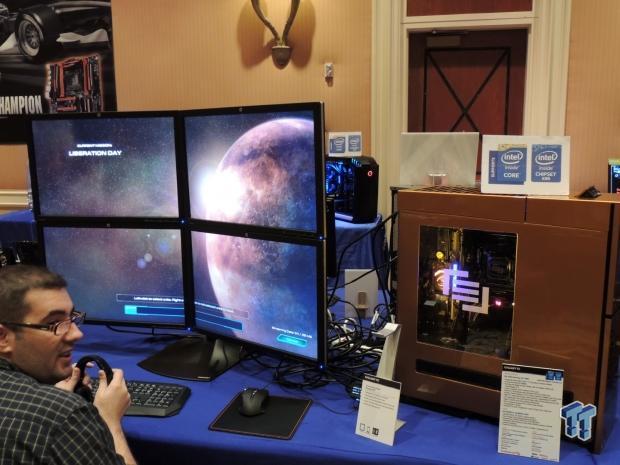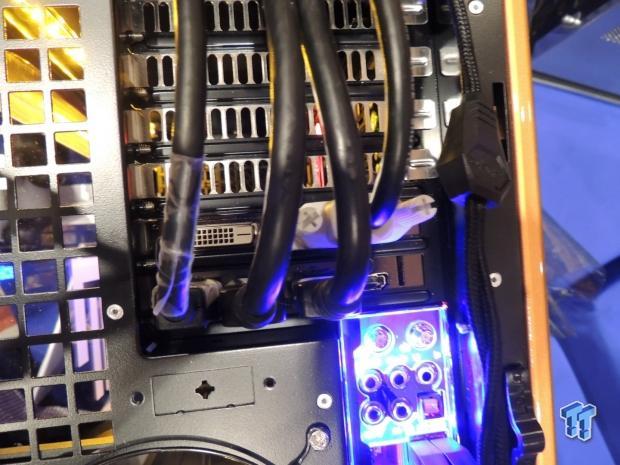 GIGABYTE was showing off a new GPU technology that allows for the GPU to automatically setup multiple displays. The Flexible Display technology allows you to plug in your screens, and the card will set them up the correct way.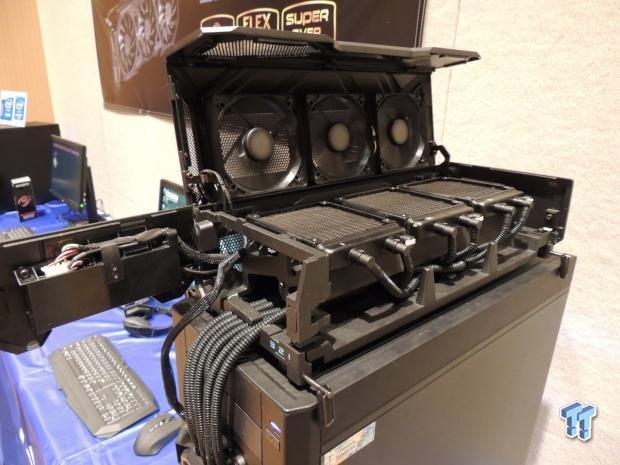 I had to take a picture of this monstrous 3-Way Waterforce GTX 980 setup. It has some interesting features, such as being able to set target temperatures on each card, and controlling everything from fan speed or pumps individually or altogether.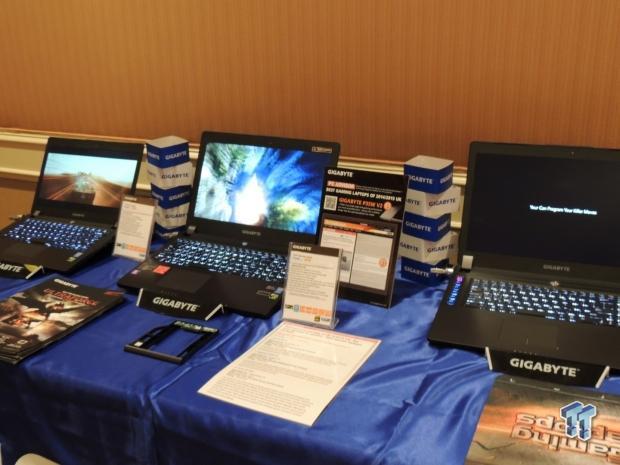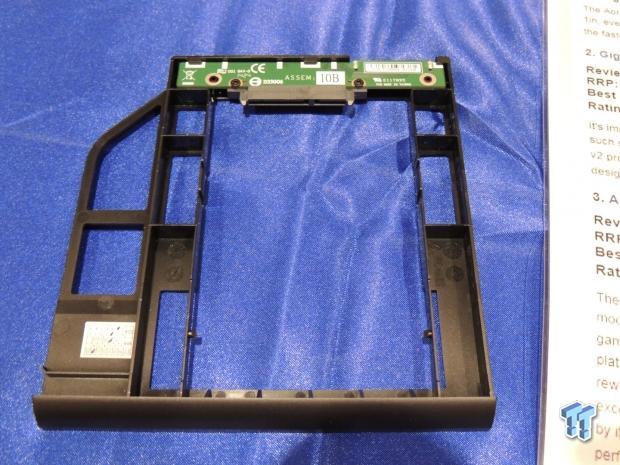 GIGABYTE also was showing off some new notebooks with 5th Gen Core series processors, as well as a new device that allows for simple drive insertion for storage expansion on their notebooks.