AMD is ready to unleash FreeSync monitors, in all shapes and sizes
AMD begin the big push of their new FreeSync technology, which should have gamers very excited.

Published Wed, Jan 7 2015 7:31 PM CST
|
Updated Tue, Nov 3 2020 12:11 PM CST
CES 2015 - When AMD first began talking about FreeSync, NVIDIA were already out in the wild with a couple of G-SYNC monitors. But the one big difference between AMD's FreeSync and NVIDIA's G-SYNC technology is that AMD's technology is free for manufacturers to use, without licensing fees. This means we should see around $100-$200 cheaper monitors based on FreeSync technology, which is great news for Radeon gamers, and gamers in general.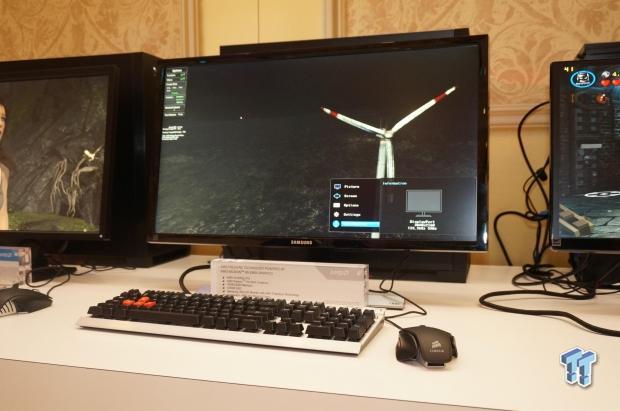 Above, we have a FreeSync monitor from Samsung, at 4K.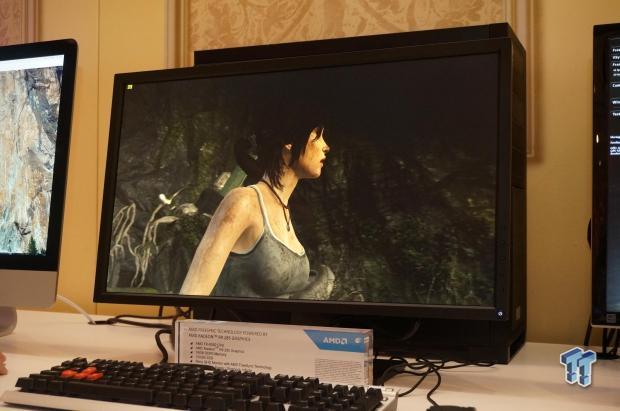 Here we have a 1080p monitor with FreeSync.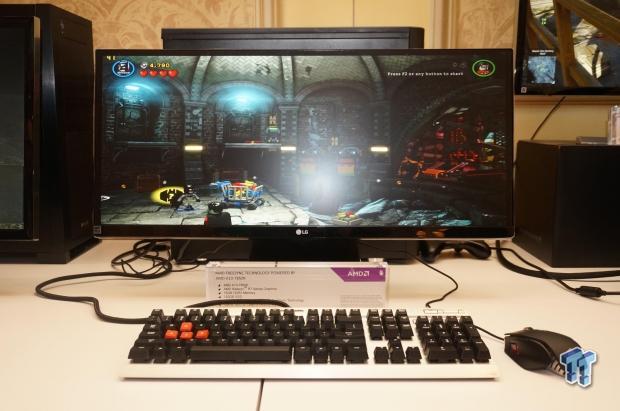 One of the stranger monitors, is an ultra-wide 21:9 aspect ratio FreeSync-powered display with a resolution of 2880x1080.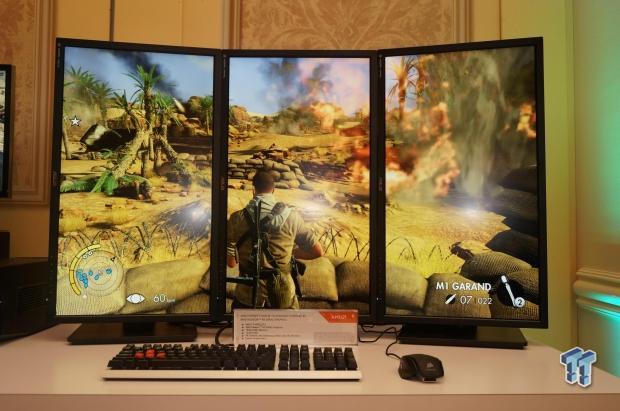 Lastly, something gorgeous: three 4K monitors for a total of 12K. This wasn't FreeSync, but it was still great to see AMD pushing their Eyefinity technology with 12K. Amazing.
We had a chat with Robert Hallock and Richard Huddy, who walked us through the slew of FreeSync-powered monitors, providing us witih details on what to expect for 2015. AMD hope to have 10+ FreeSync monitors in the wild this year, with a handful of them launching in the next couple of months. We can expect 1080p, 1440p, 4K and ultra-wide monitors, which is a huge step up from the 1080p, 1440p and 4K that NVIDIA offers with their various displays from Acer and ASUS.
Related Tags