Based on the Games Workshop Warhammer board game, UK indie developer Chilled Mouse have just announced their Steam release of Warhammer Quest - due to hit the e-shelves on January the 7th, 2015.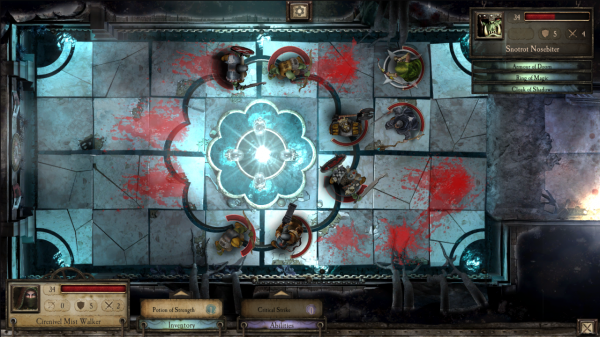 The basics of this game have been described in their recently issued press release as - "Lead a party of brave adventurers through the dangerous winding dungeons of the Warhammer world in the search for wealth and glory, as players uncover and explore new settlements. In their quest for legendary weapons, players encounter enemies including evil Night Goblins, dangerous Orcs, gigantic River Trolls and hordes of the evil Skaven, hellbent on destroying the band of adventurers."
As with any game looking to keep its player base - You level up your heroes through battle, gaining new abilities, spells and blessings along the way as you continue on the path to become one of the Heroes of the Legend and play as various races including the Marauders, Dwarf IronBreakers, Grey Wizards and Wood Elf Waywatchers.
Available through Steam, expect this game to set you back only $14.99 for the basic edition, or $29.99 for all of the in-game content available which includes a quoted $27 in additional extras.