CES 2015 - Performance hardware company Mushkin has announced its STRIKER series of solid state drives, with read and write speeds up to 565MB/s and 550MB/s.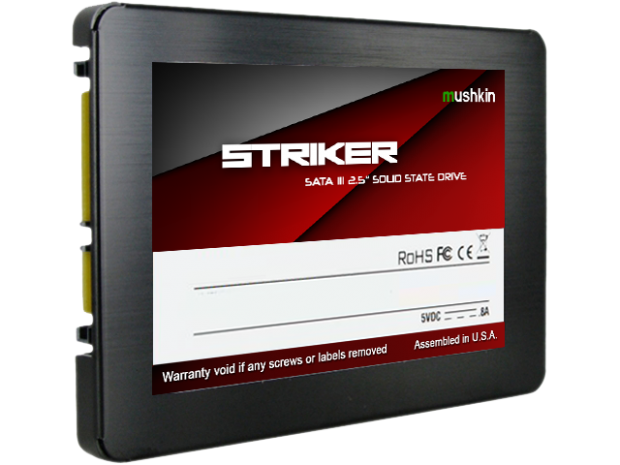 The drives will be available in storage capacities ranging from 240GB up to 960GB, but pricing details weren't released. Utilizing the Phison PS3110-S10 controller, the STRIKER SSDs have the following specifications: quad-core, 8-channel, 256-bit AES encryption, SATA 3.0 support, high-speed MLC NAND, 2.5" 7mm form factor, and user-upgradeable firmware.
The Mushkin STRIKER SSD series will launch during Q1 2015 in all size capacities.
"Mushkin is committed to giving our customers the best performing and most reliable SSDs and our new STRIKER family of drives delivers," said Brian Flood, director of product management of Mushkin. "With an ever-increasing demand for greater performance, the new STRIKER drives provides the ultimate combination of speed and reliability for today's demanding applications."