CES 2015 - Rapoo sub-brand VPRO has used CES 2015 as their launching platform for their new mechanical keyboard offerings - the V700 and V800.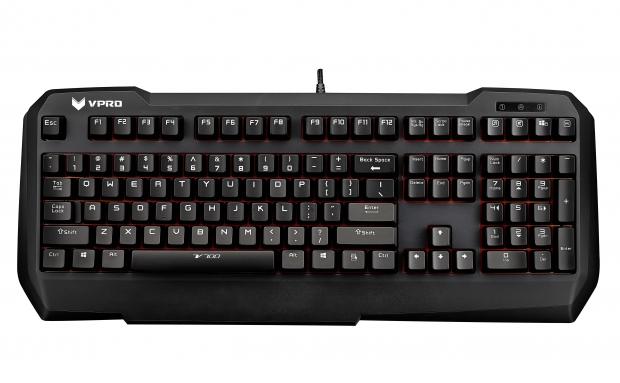 Unfortunately there is no mention in their recently issued press release if they are Cherry MX mechanical switches or not, but either way these new products are worth a look at. Set for shipment in Spring 2015, the V700 keyboard claims 50 g of operating force and 2mm of key travel distance needed to function - this seems to hint that something like Cherry MX Black keys are being used within.
Alongside this key configuration, the V700 offers 106 out of 108 of the keys as fully programmable through their 32-bit ARM core processor labeled as their "VPOWER3 Gaming Chip." Expect this board to last an extended 60 million keystrokes and feature no backlighting options.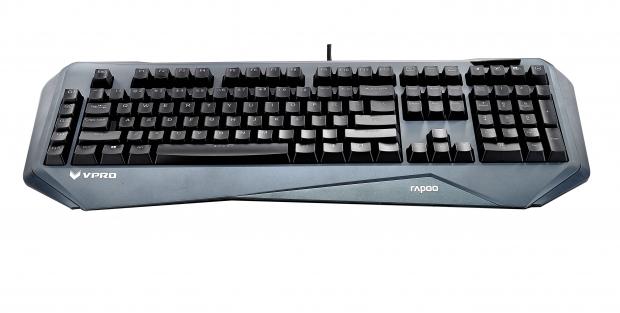 If you're gaming at night, VPRO's V800 Mechanical Keyboard offers a multilevel backlight set to illuminate every key. There are three different lighting options available with different configurations available through their supplied software.
Also rated at 60 million keystrokes, the V800 keyboard is subject to the same key design as seen in the V700 offering.
Both set for release this Spring, the V700 will retail at $119.99 and the V800 will cost $149.99.