Valve's latest feature for Steam: an in-game FPS counter
Steam now has an in-game FPS counter, making it super simple to keep an eye on your frame rate.

Published Sun, Jan 4 2015 5:33 PM CST
|
Updated Tue, Nov 3 2020 12:11 PM CST
In a case of 'why didn't Valve do this sooner' the creator of Half-Life has just unveiled a new in-game FPS counter that is baked into Steam. Gamers across the world, myself included, will be loving this new feature which allows for a much easier way of keeping an eye of your frame rate in-game, without using third-party software.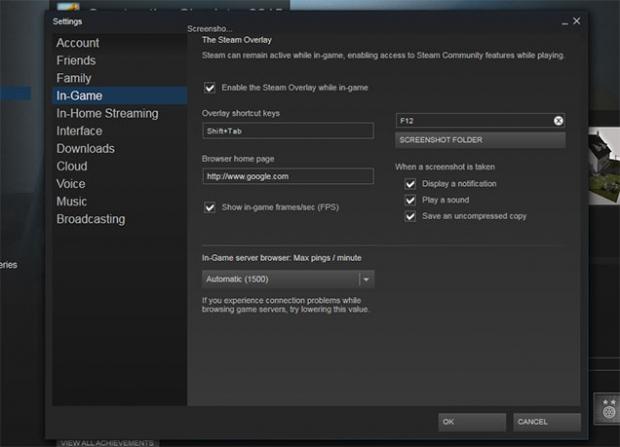 If you want to use the new in-game FPS counter, you're going to need to opt into the new Steam beta, something that can be done through the Steam client's settings menu. The beta of Steam is pretty damn stable these days, with options like this placed inside of Steam to play around with them before it hits the final version.
The in-game FPS counter is enabled by going to the in-game menu, and then clicking the box to add the in-game FPS counter - simple!
Related Tags