Google to expand Google Fiber services to India
Google looks to tap a huge market in India, the second largest country in the world.
Published Mon, Dec 29 2014 1:00 PM CST
|
Updated Tue, Nov 3 2020 12:11 PM CST
Google is apparently eyeing India, the second largest country in the world, as the next candidate for Google Fiber services. Google is planning to provide fiber broadband services as part of the Digital India program, with a small roll-out planned as a proof-of-concept project. Along with the blazing bandwidth, 100 times faster than normal connections, Google is offering unlimited uploads and downloads, and 1TB of free cloud storage.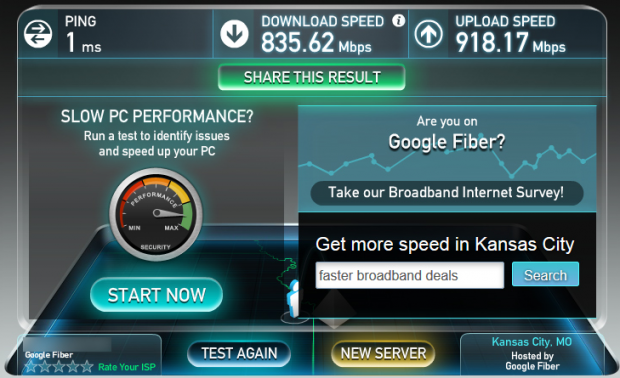 There are several hurdles in the way. Google might have to acquire a telecom licence, which is apparently quite the feat in India, and several large native telecom companies are lining up to oppose the plan. The expansion to India would open a massive market of over 1.2 billion people up for Google, but there are numerous challenges and low internet penetration for the average citizen. The latest numbers from 2013 indicate only 15.1 citizens per 100 have internet access in India, which puts India at number 146 of 211 countries globally.
The lack of infrastructure would also present challenges, but Google has done significant experimentation with balloons and solar powered drones on their quest to provide internet service to every corner of the planet. Google is also working on expansion in the US in 34 more cities.
Related Tags