'The Interview' has made Sony over $15 million online
Sony has made over $15 million through online distribution of 'The Interview' while it has only earned $3 million through theaters.

Published Sun, Dec 28 2014 11:04 PM CST
|
Updated Tue, Nov 3 2020 12:11 PM CST
Before the weekend kicked off, we reported that The Interview had only made $1 million at the cinema, while this tally has reached $3 million. Nothing in terms of what a movie would normally make at the box office, but online sales are making much more for Sony, which could change the future of cinema releases, well I hope so anyway.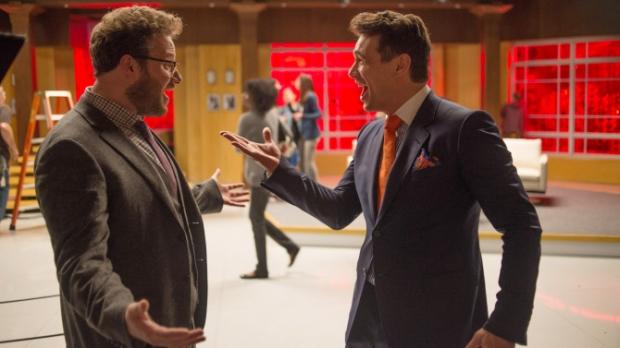 Sony has reportedly made $15 million selling The Interview online through various services, which is closer to Sony's expectations of racking $20 million during its opening. This was when Sony was to launch it on around 3,000 screens on Christmas Day, but those plans were changed when hackers threatened 9/11-style attacks and other acts of violence. This forced Sony to more or less cancel its launch plans of The Interview, scrapping the launch in those thousands of theaters to just a handful across the US who were willing to show the movie.
Sony Pcitures President of Worldwide Distribution, Rory Bruer explained "We worked hard to get the film out there by Christmas Day. It was such a whirlwind to get it done that it kind of amazes me that we were able to make it happen." However, I think this might be the push that could see cinema releases change, where we've had a large movie from Sony be successful in online distribution, making much more money online than it has through those select cinemas. The Interview has now become Sony Pictures' highest-grossing online release of all time, beating out video-on-demand successes as the Chris Evans movie "Snowpiercer" which earned $7 million on-demand, and movies like "Bachelorette" which made $8.2 million.
Related Tags