'The Interview' rakes in unimpressive $1 million dollars at box office
'The Interview' rakes in a measly $1 million on release day, but online numbers not known.
Published Fri, Dec 26 2014 10:36 AM CST
|
Updated Tue, Nov 3 2020 12:11 PM CST
The long-awaited release of The Interview resulted in only $1 million dollars in revenue at the box office. This is a small amount compared to most releases, which normally top $10 million when they feature top-billed actors. Sales results are also very likely skewed by the simultaneous release on digital platforms, such as Google Play and YouTube, which may have kept movie-goers at home. Sales figures from the digital release aren't available yet, but they are sure to garner widespread attention from the movie industry.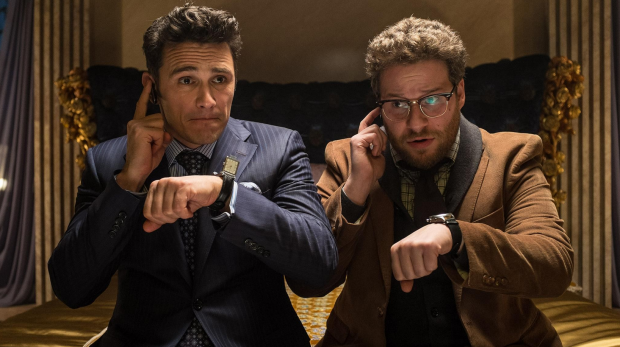 A digital release of a major Hollywood movie has never happened until much later in the cycle, primarily because the movie industry makes much more money from theater ticket sales. The inevitability of the ever-growing digital sales segment has raised questions in the past of how such a release would work. The impromptu release of The Interview should provide solid insight into how future movie releases may look, and how much money online platforms can generate in comparison to typical theater releases.
Releasing The Interview onto streaming services first was certainly unintended, and the result of the long-running hacking saga at Sony Pictures. Releasing the movie in theaters on Christmas day also surely depressed ticket sales, and figures from the long holiday weekend may be a better indicator of the The Interview's success.
Related Tags