Samsung to cram 4GB of RAM into the upcoming Galaxy S6 smartphone
Samsung will be the first on the market with 4GB of RAM in a smartphone with its Galaxy S6.

Published Tue, Dec 23 2014 7:37 PM CST
|
Updated Tue, Nov 3 2020 12:11 PM CST
Samsung has confirmed that its upcoming Galaxy S6 will have 4GB of RAM, which should make it the first Android smartphone released to feature as much RAM as some PCs come with.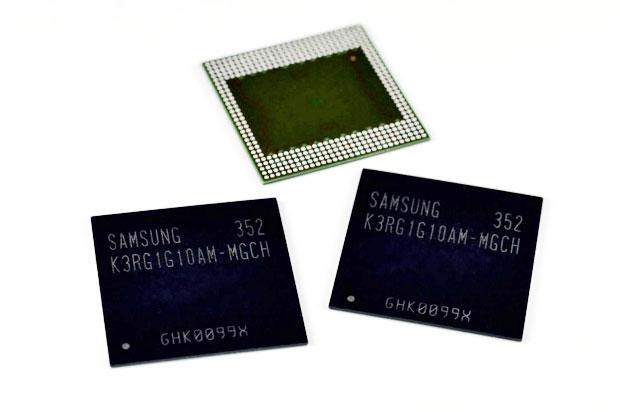 It makes sense, as the company only just announced that it is working on 8Gb LPDDR4 mobile DRAM, which is perfect for flagship handsets like the Galaxy S6. The upcoming RAM in the Galaxy S6 will be capable of supporting continuous shooting of 20-megapixel or higher images, as well as 4K video recording and playback. The new RAM is expected to have twice the bandwidth than its predecessor did.
LPDDR4 is also incredibly power efficient, as it only draws 1.1V which is considerably lower than current low-power memory in smartphones and tablets. We should expect battery life to go up with LPDDR4-powered devices.
Related Tags