Super Talent is showcasing DDR4 at CES 2015
DDR4 memory will be a main feature at CES Las Vegas, Super Talent are joining the fray.
Published Mon, Dec 22 2014 8:06 PM CST
|
Updated Tue, Nov 3 2020 12:11 PM CST
As CES Las Vegas draws ever closer, we're receiving more and more news of companies making the trek over to the party capital to show off their fancy new technology to all.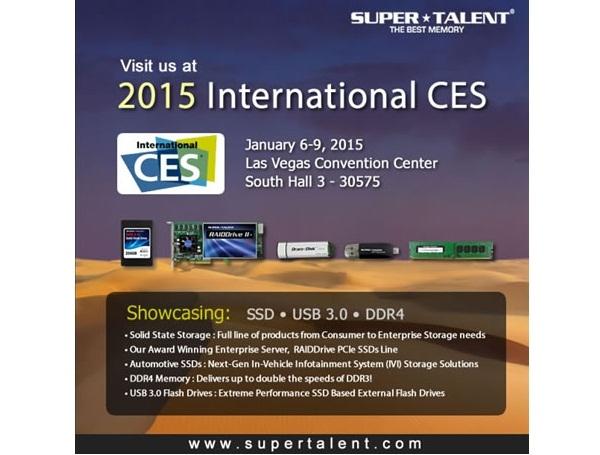 Located in the South hall 4, Super Talent will be showcasing their new next generation of DDR4 DRAM, SSD's and USB 3.0 flash drives at this massive event. Their booth will be fitted out with technology experts aiming to provide the best information possible to all who attend.
Have you been caught up in the DDR4 hype-train yet? Offering higher data rates with lower power consumption, alonside the potential for increased mobile density they're certainly the tech of the future. Whether you check out Super Talent or not, we suggest you take a look at DDR4 either way.
Their SSD's on offer will be the full DuraDrive range, used mainly for In-Vehicle-Infotainment systems. This means that you might have not heard of Super Talent directly, but it's likely you've used or seen one of their products in your lifetime.
Related Tags