20 years strong for PlayStation and special edition console announced
PlayStation are releasing a limited edition PSone themed PlayStation 4 console to celebrate their 20th Anniversary of PlayStation.
Published Thu, Dec 4 2014 9:00 PM CST
|
Updated Tue, Nov 3 2020 12:12 PM CST
The 4th of December marks Sony's 20-year birthday in the technology market. It's hard to believe that the PSone was released that long ago, seeing a decrease in school children's homework activity and birthing absolute classics like Crash Bandicoot.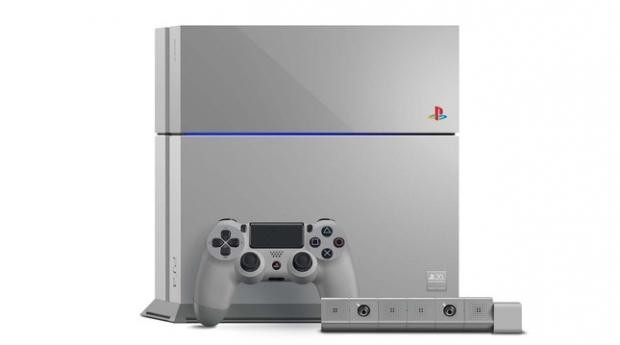 To celebrate this milestone, instead of moving out of home, Sony have released their very own PSone-themed PlayStation 4 console. This 20th Anniversary edition console will only be available through special means, not your general retail stores. In total there will be 12,300 made worldwide, this is to signify the original amount of PSone products that were built on their first production run. If you're wanting to get your hands-on one of these consoles you're going to have to wait as Sony hasn't seemed to release this information as of yet.
Sony's president of Worldwide Studios, Shuei Yoshida, reminisced on a PlayStation Blog, saying that "In 1994, many outsiders thought that Sony was slightly crazy to launch the original PlayStation into an incredibly competitive gaming market. Who could blame them?"
Around the time of Sony's original release, there was a plethora of gaming consoles to compete with. It was pushed to the public in an age where PC gaming wasn't very viable, seeing consoles like the PSone provide similar or even better processing power than the average users personal computer. This is coupled with the fact that many families hadn't even purchased a computer for home use at this stage.
When this console is released, we'll be sure to let you know.
Related Tags