Post-Bendgate: How to keep your new iPhone from changing shape
Here's some tips to keep your new iPhone 6 or iPhone 6 Plus from changing shape due to "Bendgate"
Published Thu, Dec 4 2014 9:13 AM CST
|
Updated Tue, Nov 3 2020 12:12 PM CST
The iPhone 6 and 6 Plus are huge successes for Apple. The company reported it sold 10 million phones in the weekend after launch, the best iPhone launch in Apple history. But it seems every on-top company lives with a target on its back, and both consumers and competitors are looking for any opportunity to criticize the latest Apple gadget. In 2010, the iPhone 4 launched with a defect in its antenna, which caused the phone to lose service when users gripped the edges. Branded "AntennaGate," the flaw made waves in the news, and ultimately Apple offered free cases to bandage the problem.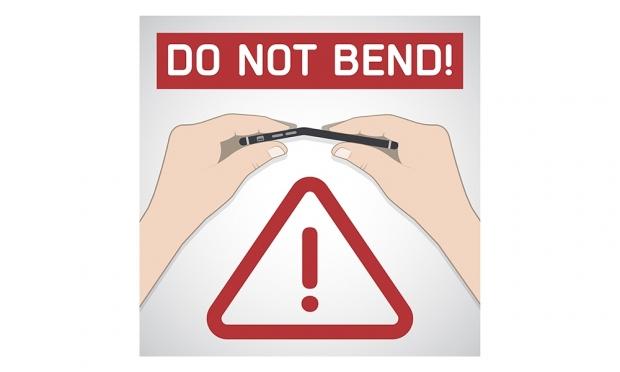 Well, AntennaGate is gone, but we have a new scandal on our hands: Bendgate. Soon after launch, a handful of iPhone 6 owners reported that the phone was actually bending in their pockets, creating a permanent new shape. Within days, "Bendgate" was all over the news, but was the hype justified? Consumer Reports studied the iPhone 6 and iPhone 6 Plus and its bendability.
The Facts
With a certain amount of force, the phone does bend. This much is true. But how much force is the real question. Consumer Reports used a complex stress test to find out exactly how many pounds of pressure it would take to bend the phone.
It takes 70-90 pounds to bend an iPhone 6 and 100-110 pounds to achieve case separation (where the glass and the back actually come apart). This is more fragile than other smartphones like the Samsung Galaxy, but still strong enough that we can say that Bendgate is blown a little out of proportion. Still, smartphones are expensive. You want to protect your gadgets. Here's how:
Cases
Incipio NGP - $15.99 (Amazon). Sometimes the best cases are the ones we don't even notice. Incipio makes a great minimalist shell with a nice grip that's thin enough for comfort and style but strong enough to protect the phone.
Tech21 Classic Check - $39 (Tech21.com). The Tech21 is a great shell when you want to add some color around the edges but still keep the beautiful aluminum back exposed through clear plastic. It doesn't have the matte grip, but the Classic Check is durable.
Other Care
Sometimes, even the best case isn't enough. Accidents happen, and protection plans are a good backup. Apple offers their own AppleCare+ for $99 (at the time of purchase) and gives two years coverage with two $50 replacements for accidental damage. Or, if you don't want to pay that much up front, companies like Protect Your Bubble offer accidental damage protection for a small monthly payment, similar to how car insurance works.
Related Tags