Lyft co-founder speaks of revenue and says Uber's strategy didn't work
Lyft's co-founder speaks out about privacy, expansion and their competitor - Uber.
Published Wed, Dec 3 2014 9:02 PM CST
|
Updated Tue, Nov 3 2020 12:12 PM CST
Lyft's co-founder John Zimmer has appeared in an interview with Bloomberg TV today, covering issues based around privacy questions on user data, their main competitor 'Uber' and plans for expansion throughout the new year.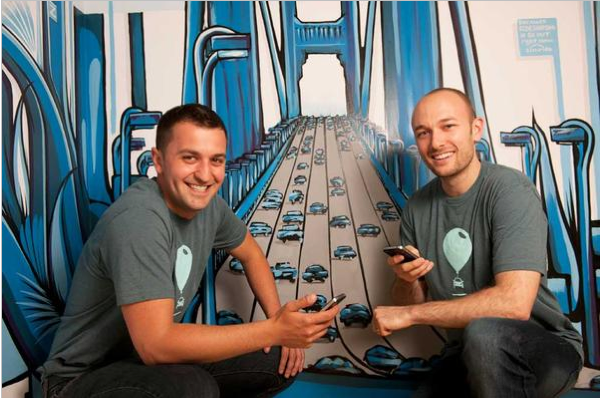 As we see ride-share applications begin to hit the mainstream market, there have been reports on the downturn in the traditional Taxi business alongside some reasoning for people making the change to this new-age format.Ride-share services currently have the general reputation for being more timely and neat, this is coupled with reported issues in the past of Taxi drivers being unsafe and potentially harmful toward their customers - sparking of public outrage here in Australia and throughout other parts of the Western world.
Zimmer defended Lyft's privacy options today, stating that "We (Lyft) do not share, currently share information like this with any third party. So that's definitely something that we can talk about." He went on to mention that Lyft's user-base has skyrocketed, seeing their year-over-year rides rise by 6 times, alongside their year-to-days rides reaching a 5 times increase - which is mirrored by their revenue increase.
However he didn't comment exactly on where and when the expansion will be taking place for this popular ride-share application, only mentioning that they are "definitely excited about how it's performing in California and look forward to expanding it."
As far as Uber is concerned, Zimmer addressed the issue of Uber executive Travis Kalanick's attempts to thwart Lyft's fundraising efforts by speaking negatively about the company. Addressing the issue straight to the point, he commented: "Well the strategy didn't work. We went out to raise $150 million and we raised $250 million. And I think when -- we choose to focus on what we're doing and that's worked really well. And I think when a competitor continues to name you and even calls investors I think there's concern about what we're doing and how it's succeeding."
Do you use a ride share app? If so, which one and why?
Related Tags