Idaho-based startup is using 3D printers to print... light
Rohinni has teased the world with its 3D-printed light, developing something it is calling LightPaper, the world's thinnest LED lighting.

Published Tue, Dec 2 2014 1:38 AM CST
|
Updated Tue, Nov 3 2020 12:12 PM CST
Coeur d'Alene, Idaho-based startup Rohinni has an interesting project to share with the world: LightPaper. LightPaper is something the startup took to their Twitter account to tease, writing: "We print light".
The goal of the startup is to be the leading lighting application for, well, everything. LightPaper is the world's thinnest LED lighting, which can be applied to, stuck on, and placed onto virtually any surface. LightPaper, if you've already guessed, is super-thin, and is made by mixing ink and tiny LEDs together, and then printing out a mixture onto a conductive layer.
This layer is then "sealed between two additional layers. The tiny diodes are about the size of a red blood cell. When a current runs through the paper, the tiny, randomly-dispersed diodes will light up", reports 3ders.org. OLED is currently one of the thinner technologies out there, but LightPaper is set to break that record. LightPaper is being aimed at the automotive industry, where it could allow for better tail lights, or super-impressive looking branding.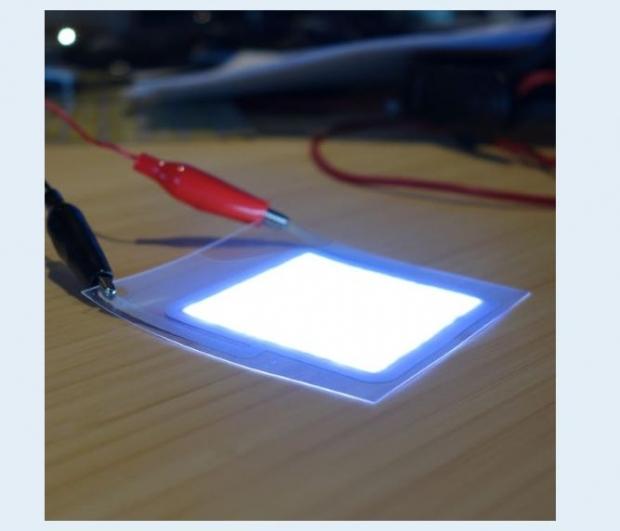 But that's not all, as the application process for LightPaper is virtually limitless. The Chief Marketing Officer for Rohinni, Nick Smoot, explained: "Anywhere there is a light, this could replace that", adding that people could print lights in their own home, "You will be able to design and print you own light. Right now we are printing the light, but we are going to be putting that back in the hands of the people". In Fast Company, Smoot said: "With Lightpaper it's more of a platform of light that we don't even know how it's going to be used. All we know is that we're trying to unlock the ability to create light".
Rohinni is hoping to have LightPaper on the market in the middle of 2015, where it should arrive in the commercial and industrial markets first, with the consumer version arriving a few months later.
Related Tags