iPhone 6 and 6 Plus users reading habits have changed against tablets
Study claims that users who have purchased iPhone 6 and 6 Plus models are using tablets less and less.
Published Wed, Nov 26 2014 8:54 PM CST
|
Updated Tue, Nov 3 2020 12:13 PM CST
According to latest reading services data, since the release of the iPhone 6 and iPhone 6 Plus in May this year these two devices have changed user's reading habits favorably toward the aforementioned smartphones and away from iPad's offerings.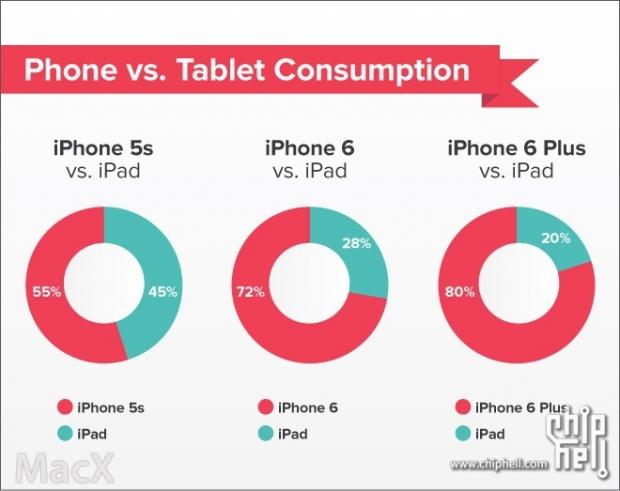 Two million articles and videos have been analyzed, covering before and after release of Apple's new champion products. The study claims that once an iPhone 6 has been purchased, they will proceed to use this device for 72% of their total time, in comparison to an 80% share in usage for an iPhone 6 Plus when in compared to an already-owned iPad.
The study also claims that due to the iPhone 6 Plus' big screen offering, the users have experienced on average, a 40% increase in video viewing.
Market analysts had already predicted these findings before the iPhone latest generation releases, claiming not only will it reduce tablet sales and usage but likely remove all need for users to utilize the iPad mini platform - which provides a very similar screen sizing to what the iPhone 6 Plus has to offer.
It's been reported that the growth rate for tablets in 2014 was only 12.7% in 2014 and has been expected to decrease to around 5% as soon as 2018.
Related Tags