New development tool from A*STAR speeds 20TB HDD HAMR development
How do I pack more data into this HDD? Lasers!
Published Thu, Nov 13 2014 10:05 AM CST
|
Updated Tue, Nov 3 2020 12:13 PM CST
Lately HDDs aren't gaining in capacity as quickly due to the limitations of PMR (Perpendicular Magnetic Recording). PMR stores magnetic bits of data vertically, allowing manufacturers to cram more data onto the HDD's platters, which provides more density than the previous horizontal method. Every new technology has its limits, and PMR has nearly reached the end of its evolutionary cycle. Now manufacturers are turning to HAMR (Heat-Assisted Magnetic Recording) to increase density. HAMR uses a small laser to heat the surface of the platter to 800 degrees Fahrenheit before data is written. The laser is incredibly small and embedded into the drive's write head, and the small heated surface area cools back down in under a nanosecond.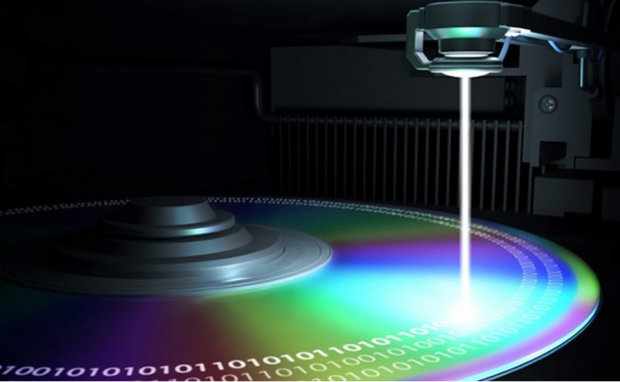 Heat alters the magnetic properties of the disk for this nanosecond in time, and removes or reduces the superparamagnetic effect while data is written. This process allows for exponential gains in density, and HAMR drives with up to 20TB of storage are on the horizon. While this technology sounds a bit far-fetched, working development drives have already been displayed. With any new technology one of the immediate concerns is a lack of development tools. A team from A*STAR, led by Hongzhi Yang and the National University of Singapore, have designed a pump-probe laser to test HAMR devices. This allows accurate testing of temperature-dependent recording in localized regions without actually destroying the media. This is one more step on the path to creating affordable HAMR HDDs, and the first Seagate HAMR HDDs are projected to release in 2016 timeframe.
Related Tags