HGST has added another design win to the long list of FlashMAX design wins. StoneFly, a leading supplier of SAN systems, has announced integration of the HGST FlashMAX II into the flash-based version of their USS Hyper-Converged appliances. StoneFly's USS solution can be configured as iSCSI, Fibre Channel, or NAS (CIFS/SMB and NFS), and the hypervisors allow multiple VM's to run on a single physical host.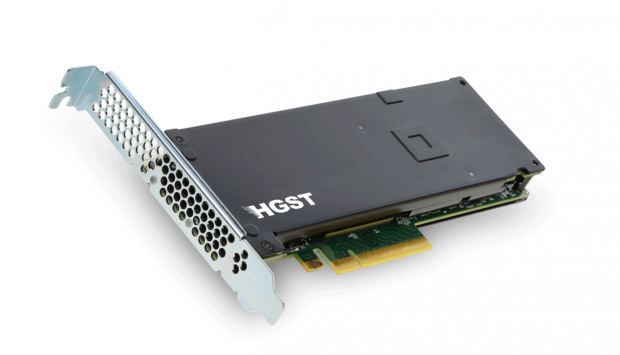 StoneFly runs all control logic as a software-based service on HGST FlashMAX II SSDs. The virtual storage controllers run on each cluster node to improve scalability and resilience. StoneFly USS appliances can begin with a single node configuration and then nodes can be added in increments as small as 2U (12 drive bays) to 4U (24 Drive bays). Each appliance can be scaled up to support a total of 256 drives per node. Cluster nodes and their expansion nodes can be seamlessly added one at a time with zero downtime. This provides a time to value deployment of under 30-minutes, with no disruption to ongoing operations.
The HGST FlashMAX II is a great fit for this type of deployment, we recently posted in-depth competitive performance analysis in our HGST FlashMAX II 2.2TB Enterprise PCIe SSD Review. One of the strongest features of the FlashMAX II lies in their enhanced software offerings that radically redefine typical expectations from a PCIe SSD. Advanced software features provide a host of new capabilities, which we cover in great detail in the article.
The new FlashMAX III is slated to be released soon, but the FlashMAX II continues to be a big win for HGST. As always, head to our IT/Datacenter section to view our extensive library of enterprise storage product evaluations, from HDDs, 2.5" SATA and 12GB/s SAS SSD's, up to the latest and greatest NVMe PCIe SSDs.