Smartphone use in the restaurant causing disruptions and headaches
Restaurants are dealing with smartphone use, and while some have banned their use at dinner tables, other clever managers are enjoying the added publicity.
Published Fri, Jul 18 2014 1:30 AM CDT
|
Updated Tue, Nov 3 2020 12:15 PM CST
It's not uncommon to walk into a restaurant and see customers using their smartphones, taking photos of the dinner party and of their food, or communicating via phone, text, or email. However, there is some concern that heavy smartphone use can be a disruption that interferes with how the restaurant runs smoothly.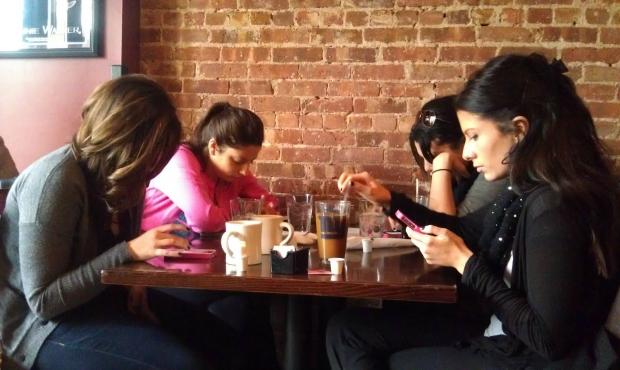 Some chefs and restaurant managers have complained that smartphones and social media "ruin the dining experience," and some establishments have banned patrons from using phones while at the table. However, being so heavy handed could drive patrons to other restaurants, because banning smartphone use seems a bit over the top, restaurant industry experts warn.
Restaurants need to find a way to ensure they are able to cater to customers, while also ensuring service runs smoothly. As Patrick Duxbury, TAO Downtown restaurant general manager noted: "Those pictures go up on social media, some of them instantly on Instagram and Facebook, and it gets out there."
Even if restaurant visitors ask staff to take a group photo - which can take only a few moments - it typically adds to the dining experience for customers. Smartphone use will remain a fine line for restaurants, as they try to turn over tables as quickly as possible, but it's an opportunity they should try to capitalize on instead of shying away.
Related Tags