IBM spends $3 billion on new R&D, will step away from using silicon
IBM invests $3 billion in order to find a new way of making microprocessors, thinks the days of the silicon microchip are numbered.

Published Fri, Jul 11 2014 12:30 AM CDT
|
Updated Tue, Nov 3 2020 12:15 PM CST
IBM thinks that the days of silicon are numbered, as it spends $3 billion over the next five years on finding ways to create the future generations of microprocessors. Senior VP of IBM Systems & Technology Group, Tom Rosamilia, says: "We really do see the clock ticking on silicon".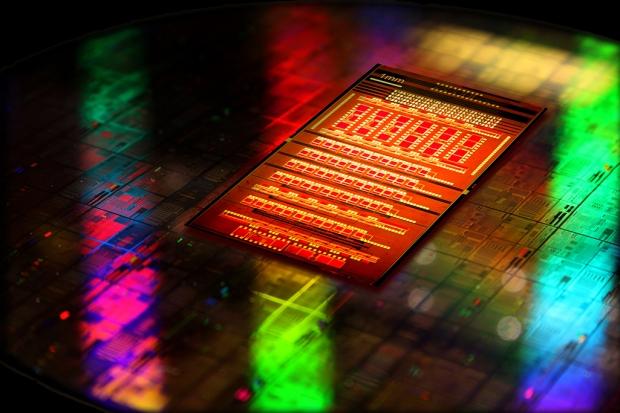 Right now, IBM's very latest silicon components are baked onto a 22nm process, but the company is looking five years into the future where parts will become so small that it will be hard to maintain a reliable on and off state. Rosamilia adds: "As we get into the 7 nanometer timeframe, things really begin to taper off".
This has IBM looking at new ways of making components work, funding this new set of research. The company has faith in an alternative to silicon, something known as carbon nanotubes. The concept of this technology still needs considerable work if it hopes to see the fabrication of carbon nanotube-based processors as an alternative to silicon. Another route that IBM could go into is silicon nanophotonics, which uses light instead of electrical signals to blast data around the chip.
IBM is even thinking past this, with the idea of quantum computing and Neurosynaptic chips. These two methods go far beyond the digital computing paradigm that we've seen consume the technology industry for the better half of a century. We're getting to the edge of this now, before we see a truly incredible leap in technology, all happening within our lifetimes.
Related Tags