NASA 3D prints a model of light-year-long Eta Carinae nebula
Researchers have taken created a model of a nebula over 7000 light years away, which emerged from the 19th century's Great Eruption.
Published Wed, Jul 9 2014 1:36 PM CDT
|
Updated Tue, Nov 3 2020 12:15 PM CST
NASA has created a full 3D model of a light-year-long nebula that was coughed out by the Eta Carinae system, 7,500 light years away from Earth, in the 19th century.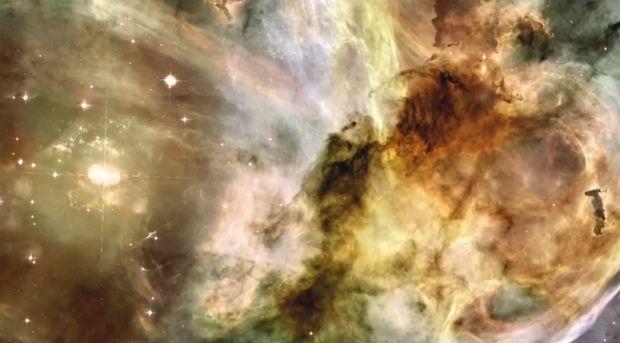 Eta Carinae can be found in the Carina constellation, and it's one of the brightest that are known out there by far - its smallest star is roughly 30 times as big as the Sun. In the 19th century, it spewed out the gassy Homonculus Nebula, and this is what the researchers have now printed off as a 3D model. NASA used the European Southern Observatory's appropriately titled Very Large Telescope and the X-Shooter spectrograph to image near-infrared, visible and ultraviolet wavelengths across the nebula to create the most complete image made to date. Researchers took this data to look at spatial and velocity information, which then enabled the creation of the very first high-res 3D model of the nebula.
The model was put together in Shape and allowed NASA staff to inspect the more unusual features of the nebula, including trenches and dust skirts, and because it was developed using an emission line of near infrared light that was created by the molecular hydrogen gas, even allows for a close-up guesstimate of the dust-covered sides facing away from our humble little planet.
Related Tags