PC gamers feel like Ubisoft pulled a 'bait and switch' with Watch Dogs
Ubisoft held back Watch Dogs on PC, but for what reason? PC gamers are now furious.

Published Tue, Jun 17 2014 5:59 AM CDT
|
Updated Tue, Nov 3 2020 12:16 PM CST
We were one of the first media to post about Ubisoft deceiving gamers with the PC version to one of its biggest launches ever, Watch Dogs. There has been a mod created which makes the game look like it did back when it was first shown off at E3 2012.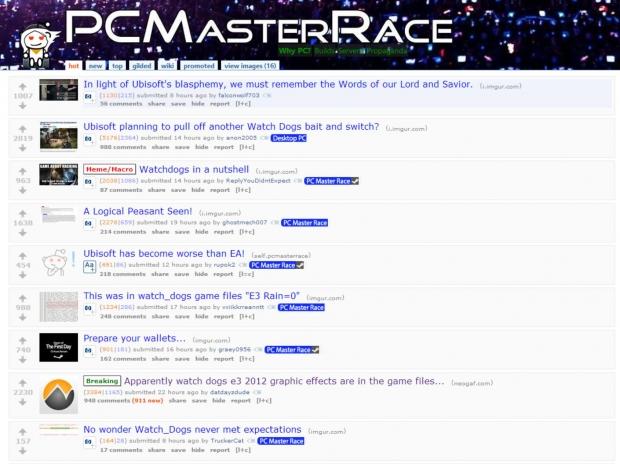 Since then, we've seen Watch Dogs look worse when it was better shown in 2013, and then the delay was announced - pushing it over 6 months from its original launch date. There were obvious problems with the development of Watch Dogs, but why would Ubisoft hold back much more advanced graphics when compared to consoles and even next-gen consoles.
If you visit Reddit right now, and visit /r/pcmasterrace, you'll see some very disgruntled PC gamers - and rightly so. PC gamers seem to have been robbed by shafted.
Related Tags