Computex 2014 - Knowing for creating a fantastic line of cases that hit at an extremely aggressive price point the team over at Fractal Design have got their eyes on the AIO Water Cooling market. Our first look at what's on offer gets us excited of what the company has put together.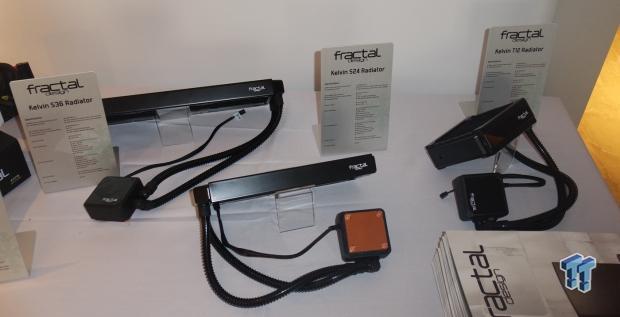 The new Kelvin Series all-in-one Water Cooling kits offer three versions straight away. The T12, S24 and S36 are a single, double or triple 120mm radiator kit. Supporting all the standard Intel and AMD mounts these AIO kits offer a long list of features including Fractal Design Silent Series HP 120mm fans, PWM control, Alphacool DC-LT, creaming bearing bump with a speed of 2400 RPM pushing 72 L/H of water ad just 25dB.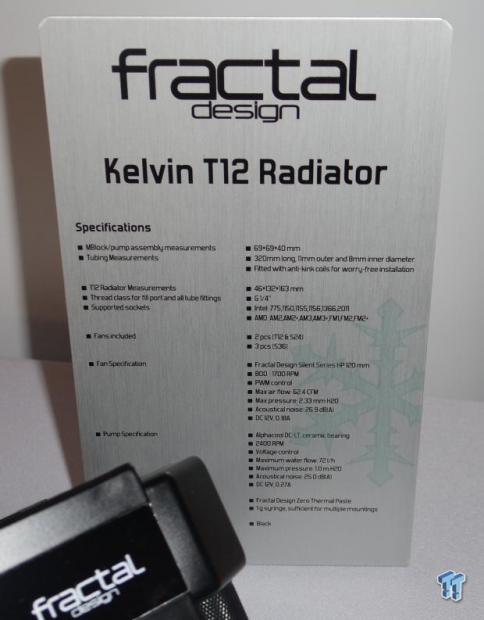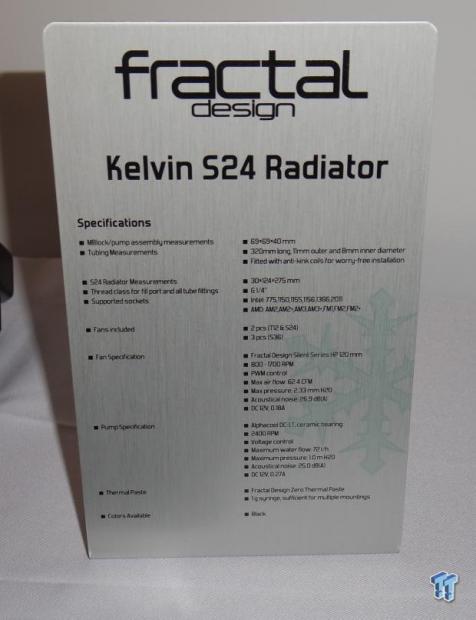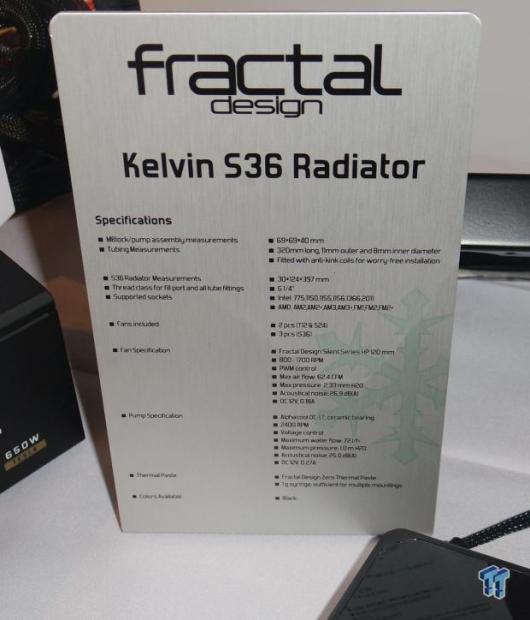 With a refill point sitting above the copper heat sink and barbs that can be removed to allow for easy expansion. We can't deny that the new Kelvin Series of AIO Water Coolers from Fractal have peaked out interest.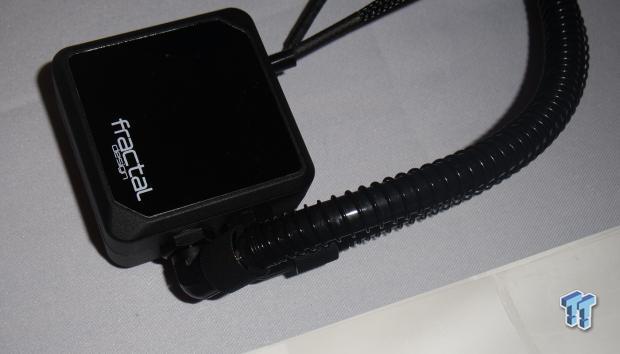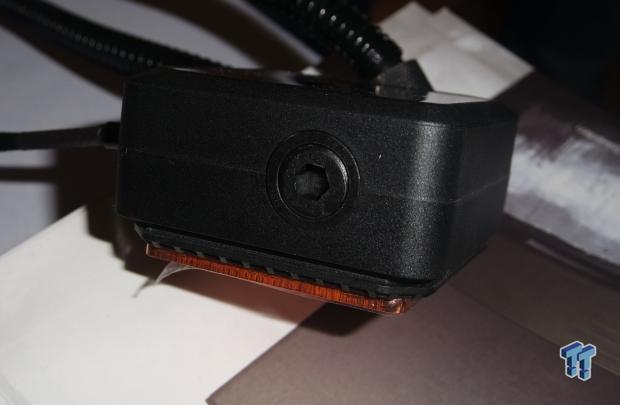 With an overall sleek design and the aggressive price point Fractal Design has promised to hit at; there's no denying that they're ready to compete with everyone in this highly competitive area. Make sure you keep an eye out for a review as we're sure to get a sample in the coming weeks.