It wasn't long ago when SanDisk unveiled the world's first SSD with 4TB capacity, but now we're hearing about 8TB and 16TB SSDs - things that should really begin to excite everyone.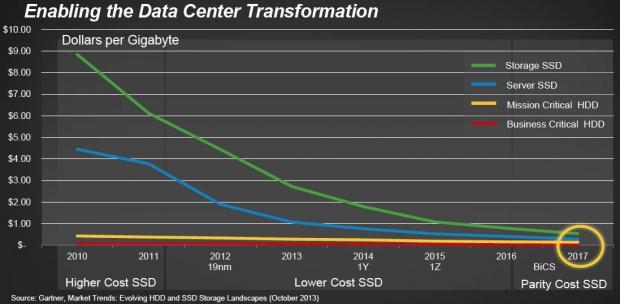 The storage giant believes that flash-based storage devices will begin leaving mechanically driven HDDs for dust when it comes to both performance, and capacity - in at least one market segment. Mission-critical storage applications are very important, as is the entire enterprise storage market. SanDisk now plans 6TB and 8TB drives by next year.
SanDisk has confirmed 6TB and 8TB Optimus Max SSDs for next year, but even better, we have 16TB drives on the map for 2016. Right now, the price per GB is still higher than most would like it - sitting at around $2 per GB for consumer SSDs. But by 2017, this will drop to close to $0.50, which is when we should see some gigantic, and much cheaper SSDs.