Amazon.com opens new online storefront specific to wearable technology
Wearable technology is the hottest thing in tech right now and Amazon is looking to cash in on the trend by opening a dedicated wearables storefront.
Published Tue, Apr 29 2014 1:57 PM CDT
|
Updated Tue, Nov 3 2020 12:17 PM CST
2014 has definitely been the year of the wearable, and with the sector growing more with every passing day more retailers are finding better ways at capitalizing on this trend. Today Amazon.com announced that it has launched a new online storefront that is dedicated 100-percent to wearable technology.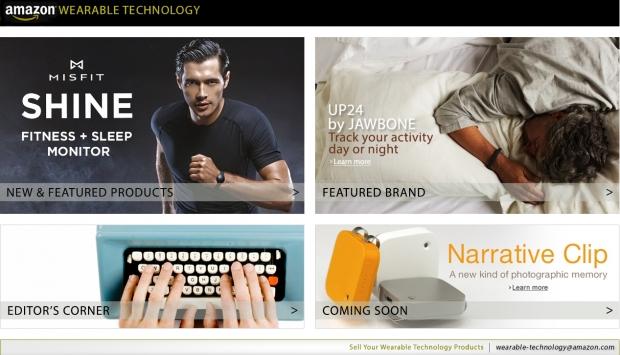 "Wearable technology is an exciting category with rapid innovation and our customers are increasingly coming to Amazon to shop and learn about these devices," said John Nemeth, Director of Wireless and Mobile Electronics at Amazon. "We're thrilled to bring our customers a store with the largest selection and great prices that helps eliminate the guesswork when deciding which wearable devices best fit their needs-whether that is tracking activity, staying connected through smart watches or capturing their next adventure with wearable cameras."
The new online storefront is designed to not only sell customers on the latest and greatest wearable electronics, but educate them on what is best for them too. "To help customers learn more about wearable technology, the new store features a "Learning Center" which includes product videos and detailed buying guides. These resources provide information about device compatibility, product comparisons and use-case suggestions to help customers find the right device for them. Customers can also take advantage of the "Editor's Corner" to find information about wearable technology industry news, device reviews and more."
Related Tags