Compton, CA spied on using drone aircraft by Sheriff's department
Drone aircraft is able to linger over a city for six hours creating video that can be navigated in a manner similar to Google Earth.
Published Tue, Apr 22 2014 11:03 AM CDT
|
Updated Tue, Nov 3 2020 12:17 PM CST
A report is making the rounds that the police in Compton, California carried out a secret experiment in 2013 that involved the use of surveillance drones. The drone aircraft was equipped with a HD video camera and allows operators to zoom in on any point within the municipality. Compton spans about 10-square miles.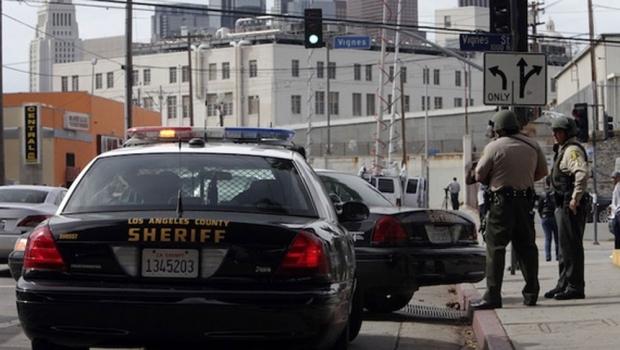 The demonstration was conducted by a company called Persistence Surveillance Systems and one of its workers named Ross McNutt says, "We literally watched all of Compton during the times that we were flying, so we could zoom in anywhere within the city of Compton and follow cars and see people."
The drone used can stay in the air for six hours. It produces feeds that are similar to Google Earth where the operators can zoom in on specific areas. The cameras are said to not have the resolution to identify faces.
LA County Sheriff's office sergeant Douglas Iketani says that the agency kept the experiment quiet to avoid upsetting residents. "This system was kind of kept confidential from everybody in the public," he said. "A lot of people do have a problem with the eye in the sky, the Big Brother, so to mitigate those kinds of complaints we basically kept it pretty hush hush."
Related Tags