ArmourDrive SSDs with integrated power interrupt protection ship
Greenliant has announced that it is shipping new mSATA SSDs that offer tech to protect data being written to the drives in the event of a power outage.
Published
0 minutes & 44 seconds read time
Greenliant unveiled its mSATA ArmourDrive SSDs last year. The company has announced an update to those drives is now shipping with a feature to help protect data. ArmourDrive SSDs with built-in power interrupt data protection are now shipping.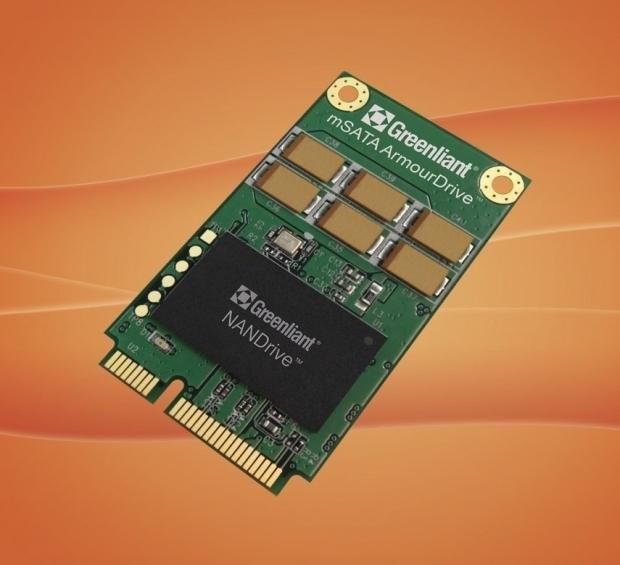 The small SSDs measure 29.85mm x 50.80mm x 4.85mm. These SSDs are offered with 2-bit-per-cell MLC NAND flash memory in 8GB, 16GB, 32GB, and 64GB capacity. Operating temperature range for the drives is -40 to +85C making them appropriate for use in most industrial situations.
Greenliant also offers the drives in 8, 16, and 32GB with 1-bit-per-cell SLC NAND. All of the SSDs use the BGA form factor and an internal flash controller. Pricing is unannounced on the drives.
"mSATA ArmourDrive has the functionality and compatibility of a SATA hard disk drive, while surpassing HDDs with its small size, security and low power consumption," said Arthur Kroyan, vice president, business development and marketing, Greenliant Systems. "We started sampling mSATA ArmourDrive last year and have received interest from a wide range of customers for applications such as factory automation, flight data recorders, portable video surveillance, servers and telemetry."
Related Tags