Apple transparent texting lets people see what's behind the phone
Apple patent app hits the USPTO showing a way to help people see whats around them when they are texting and walking.
Published Mar 27, 2014 1:34 PM CDT
|
Updated Tue, Nov 3 2020 12:17 PM CST
0 minutes & 50 seconds read time
You don't have to go far to see someone walking around and texting on their iPhone. you also don't have to wait long to see some of these people run into something or someone while looking at their phone instead of what's going on around them. Apple has a patent application that shows a system called transparent texting.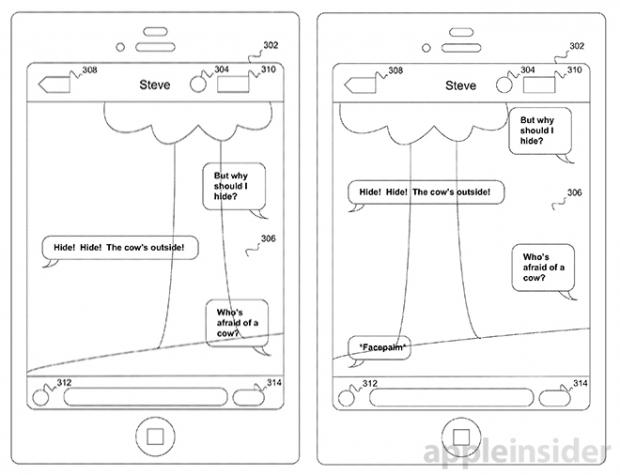 The idea is that the rear camera of the smartphone would be used to grab a live video image of what is behing the smartphone. That way the person texting and walking could see what is behind the phone as they move around. Naturally, this would require the person texting to hold the phone straight up in front of their face.
Most of the people I see are walking and looking down at the phone. In that instance, having what is behind the phone in the background behind a text conversation would do no good. The Apple patent app was field with the USPTO on Thursday of this week according to reports.
It's unknown if the patent will be granted or if Apple will build this feature into future versions of iOS. The patent might not be granted, this seems like a rather obvious piece of tech to me.
Related Tags