Man uses quad-copter to pull sons loose tooth quick and painlessly
Quad-Copters are useful for a lot of task not suited to manned flights, but now it appears that they can double as dentist as well.
Published Wed, Mar 26 2014 2:52 PM CDT
|
Updated Tue, Nov 3 2020 12:17 PM CST
Quad-copters are being used these days for everything from aerial footage of disasters, to amazing footage from inside an active volcano eruption. Today I came across a video that takes quad-copters to an entirely new level of usefulness. In the video seen below, a father is seen attaching a string to his young son's loose tooth, and then uses a quad-copter to yank the tooth right out of the kids head. I am not exactly sure if this is exciting, or terrifying, but it does make for a damned good story to tell.
Some people are calling this story a hoax, but I think it is quite real. Quad-copters of the size seen in the video are capable of lifting their own weight plus the weight of a camera setup, so I am sure this one has enough lift to yank an ill-fated tooth out of the child's mouth. I am in the process of building my own quad-copter and when finished, it should be able to lift a DSLR, Lens, and GoPro camera with ease, so something like a very loose tooth should be no issue. Do you think that multi-rotor aircraft are a viable replacement for dentist? Let us know in the comments.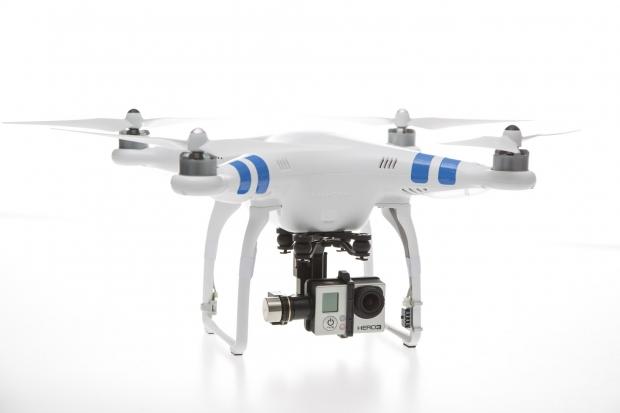 The quad-copter seen in the video appears to be a DJI Phantom 2 Vision FPV, that features gimble mount for a GoPro camera for FPV video recording, so it should have more than enough lift to remove the tooth with ease. Judging by the $1200 price tag, a trip to the dentist or even a pair of pliers wrapped in a towel would have been a far cheaper solution, but where is the fun in that?
Related Tags