The fallout has already begun over the acquisition of Oculus VR by Facebook that was announced earlier today. Facebook's stock began to take a hit after the announcement, which closed on the positive side for the day, but has fallen below its opening price of $64.25. This means that Facebook has lost between $1.5 and $1.8 billion in market cap in the hour or so since the acquisition announcement was made.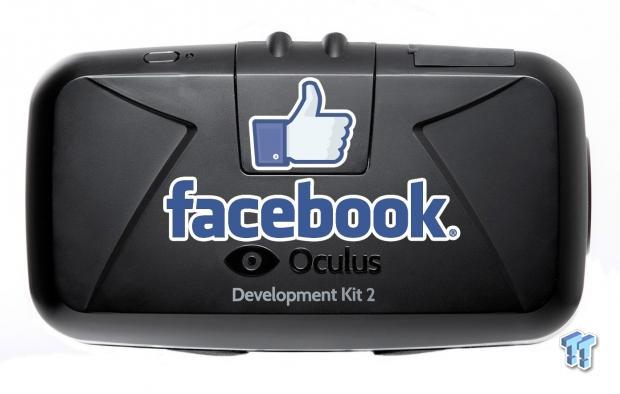 The fallout does not stop there though, and some developers are announcing their plans to stop development of their games for the Oculus Rift. Most notability is Markus Persson, AKA Notch, the creator of Minecraft, who tweeted that Facebook creeps him out and as a result he would be canceling development of Minecraft for the Oculus Rift. This leaves Minecraft in VR open to just Sony when the Minecraft for PS4 launches later this year. Although there is a mod out there that already enables Minecraft to the Oculus Rift, it is in no way as intuitive as native support would be.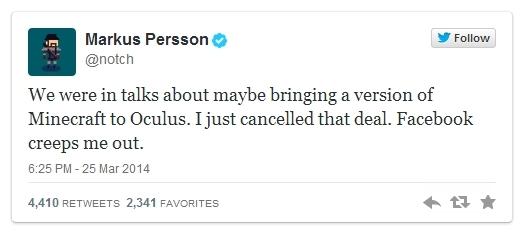 The fallout on social media has been well voiced also with many leaving comments asking why Oculus VR would let Facebook buy it. Others have been predicting the death of Oculus VR as we know it, and very few have spoken positively about the acquisition. Shortly after the announcement I received several messages asking me what my thoughts on the acquisition are, and personally, I am going to withhold judgement until I see what changes will be made. I still plan on buying a Oculus Rift DevKit 2, and will continue to use my DevKit 1.