Doesn't look like Pres. Obama is giving up BlackBerry just yet
White House reportedly isn't launching pilot program to test smartphones other than BlackBerry.
Published Fri, Mar 21 2014 7:29 PM CDT
|
Updated Tue, Nov 3 2020 12:18 PM CST
Following a story indicating the White House will jump ship away from BlackBerry, follow-up reports indicate that BlackBerry will remain in the Oval Office.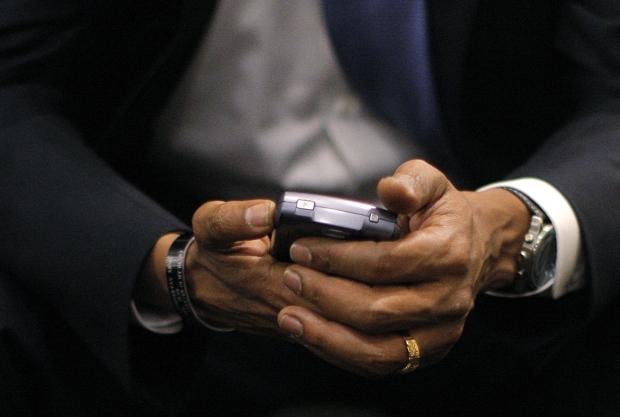 The Department of Defense is reportedly testing smartphones from Samsung and LG, likely running the Google Android operating system, and losing the White House would be a major loss for the struggling Canadian smartphone maker. A White House spokesperson told the Washington Post that there is no pilot program currently underway to leave BlackBerry in favor of Samsung or LG devices.
A statement released by BlackBerry:
"We value the long-term relationship we've had with the White House and have been securing their mobile communications for more than a decade,"BlackBerry said in a statement sent to TweakTown. "The U.S. government requires the highest levels of security. We were the first mobility platform to receive the 'Authority to Operate' certification from the Department of Defense."
The statement also adds:
" Governments test new technologies frequently, but nevertheless the U.S. government continues to choose BlackBerry for its unmatched security and cost effectiveness. Other vendors such as Samsung and LG still have a long way to go to catch up to meet the government's stringent requirements and certifications. BlackBerry's operating system has already received the highest security approvals from the United States, Great Britain and NATO, and our latest operating system, BlackBerry 10, is already certified for high-security users in various NATO countries."
Related Tags