Mad Catz and Ouya announce content agreement
Mad Catz to get Ouya content on MOJO console later this spring.
Published Fri, Mar 7 2014 9:08 AM CST
|
Updated Tue, Nov 3 2020 12:18 PM CST
Ouya started out as a project on Kickstarter that blew up and made huge amounts of money. Since the project turned into an actual product, we have heard less from the company and sales haven't been much compared to other gaming platforms. Ouya announced recently that it was making itself into a service that would be embedded in other platforms.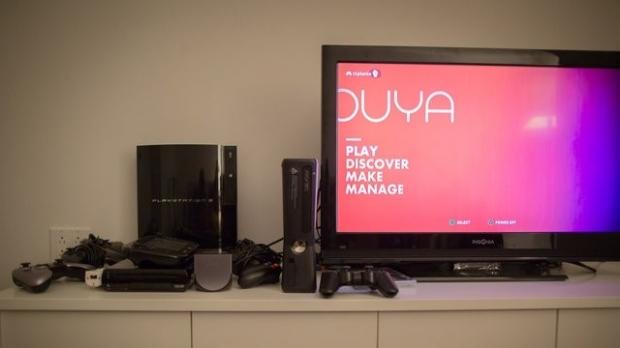 Mad Catz and Ouya have announced this week that they have signed a content agreement. The agreement will bring Ouya to the MOJO console that Mad Catz unveiled last year. Along with the new content agreement, Mad Catz has announced that the MOJO console is getting its price cut to $199.99 in the US.
Similar price cuts are being made in other areas when the MOJO is sold. The MOJO is the first device to add Ouya Everywhere. The service will debut on the MOJO later this spring. An exact launch date hasn't been announced. When the service does launch all current Ouya content and future content will be available on the MOJO.
"Up until now, the game console experience has been locked inside a box," said Julie Uhrman, CEO and founder of OUYA. "Together with the hardware veterans at Mad Catz, we end that. Today's announcement signifies the inception of a truly open platform where independent developers can bring their creations to the platforms where gamers actually play: everywhere."
Related Tags