Ouya will soon be baked into other devices, is now an 'ecosystem'
Ouya is now an 'ecosystem', something we'll see embedded into devices in the future.

Published Tue, Mar 4 2014 5:28 AM CST
|
Updated Tue, Nov 3 2020 12:18 PM CST
It looks like we will soon see the world of Ouya expand far beyond its own consoles, with Ouya CEO Julie Uhrman confirming that the company will begin building the Android-powered goodness into other devices.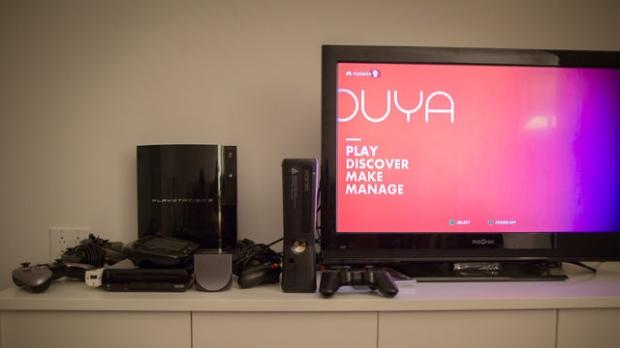 Uhrman said: "One thing you'll start to see is Ouya on other people's devices. We started with a $99 box, but we always wanted to create a console platform that can live on other people's devices. We just knew it was going to take us a little bit of time to get it ready. Now we think the software is good enough, it's ready to be embedded in other people's devices".
Uhrman said that Ouya officials started talking with hardware partners during CES 2014 earlier in the year, where "the takeup was so great that we're really jumping into the strategy with both feet this year". Ouya will maintain a baseline standard to make sure that compatibility across Ouya, and future devices, while the Ouya console will continue to live on as a "reference device".
Related Tags