Gartner: Global tablet sales soared 68 percent, Android leads
Google Android dominates the tablet market, though Amazon leads hardware sales - and the fight will continue to evolve at a rapid pace.
Published Mon, Mar 3 2014 3:34 PM CST
|
Updated Tue, Nov 3 2020 12:18 PM CST
Google Android tablets saw 127 percent growth in 2013 and reached the No. 1 position, as consumers and businesses embrace the mobile technology, according to the Gartner research firm.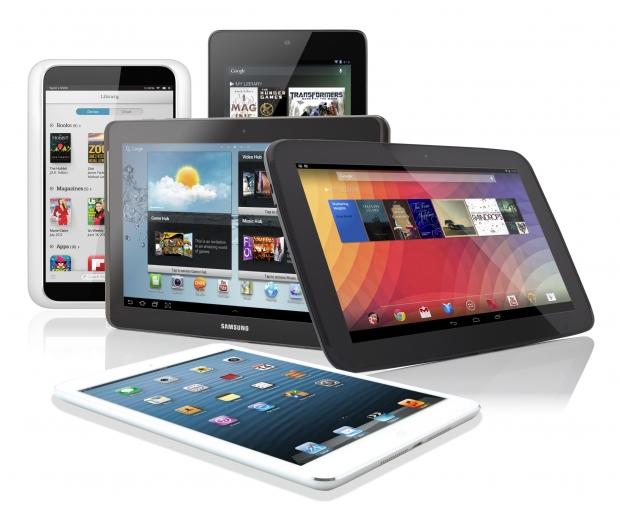 Tablet sales saw a 68 percent growth in 2013 when compared to the year before, selling 195.4 million units. Although iOS tablet sales grew during 2013 Q4, Apple's share of the market dropped to 36 percent - and will continue to battle against Android-powered devices.
The tablet market continues to mature, and the emergence of lower-cost models from well-known electronics brands will continue to put pressure on Apple.
"In 2013, tablets became a mainstream phenomenon, with a vast choice of Android-based tablets being within the budget of mainstream consumers while still offering adequate specifications," said Roberta Cozza, Gartner research director, in a press statement. "As the Android tablet market becomes highly commoditized, in 2014, it will be critical for vendors to focus on device experience and meaningful technology and ecosystem value - beyond just hardware and cost - to ensure brand loyalty and improved margins."
Android has almost 62 percent market share, Apple controls 36 percent, and Microsoft now has 2.1 percent of the market - though Windows-powered tablets also are expected to grow in 2014. On the hardware front, Apple still controls with 36 percent, ahead of No. 2 Samsung, with ASUS, Amazon, and Lenovo fighting it out for the No. 3 spot.
Related Tags