New Sony PS4 update brings in official support for wireless headset
System Update 1.60 arrives on the PS4, ushers in official headset support. Will see new official wireless headset soon.
Published Mon, Feb 3 2014 10:25 AM CST
|
Updated Tue, Nov 3 2020 12:19 PM CST
This morning, Sony announced that the next system software update for the PlayStation 4 will be available late tonight. The update will bring the PS4's system software up to version 1.60 and will bring in support for the PULSE and PULSE-Elite Edition, Sonys official wireless headsets for the PS4.
Alongside the update announcement, Sony unveiled the latest member in its wireless headset lineup. The Gold Wireless Headset is a 7.1 virtual surround headset that features dynamic profiles that can be tuned by game developers to get the most out of their games audio. The Gold Wireless Headset will retail for $99 when it goes on sale early this month. Sony says the Gold Wireless Headset is compatible with its PS3 and PS4 consoles, and it will even work with your Mac or PC.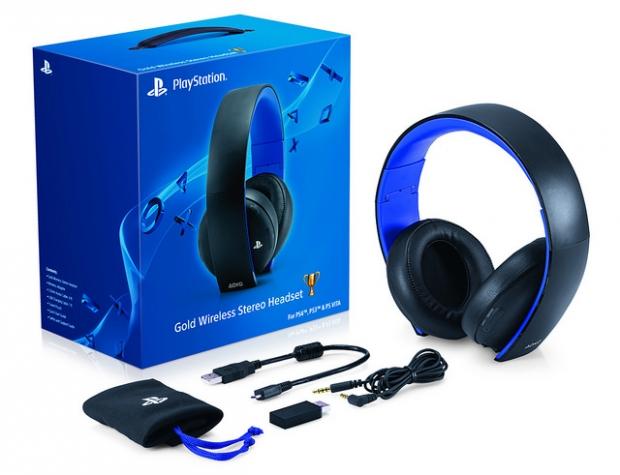 "The Gold Wireless Headset and the PULSE - Elite Edition are compatible with the free Headset Companion App, which hits PlayStation Store in February. The app allows you to download developer-created game modes that are specifically tuned to enhance a game's audio. Kicking off the custom sound modes will be Sucker Punch, who's developing a mode for their highly anticipated PS4 exclusive inFAMOUS Second Son. In addition to these custom game modes, the app also offers a variety of preset audio modes for games, music and movies, as well as a tool to create your own custom EQ mode," Sony said in a statement on its PlayStation Blog.
For information on how to update your PS4, please visit the source link below.
Related Tags