Ever since its GPU2013 event in Hawaii, AMD enthusiast have been chomping at the bits waiting to get their hands on the Mantle drivers for Battlefield 4, and today the patch finally came through. The update is here, and AMD has released the 14.1 Beta drivers for its GPUs for 64-bit versions of Windows 7 and 8.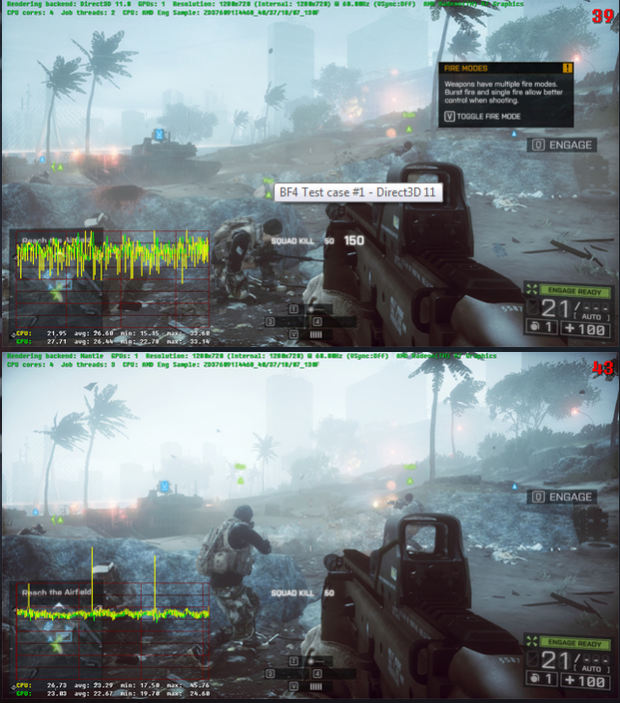 At the moment, Mantle support for Battlefield 4 is only available on the R9 290X, R9 290, R7 260X and the latest AMD Kaveri APU's. Support for other cards and APUs will come as AMD works the bugs out of the system. Along with today's release, DICE has released the first performance numbers from Battlefield 4 running on Mantle. The first test was ran on a AMD A10-7850K APU with the game set to 720p at medium settings. Mantle gave the game a 14-percent boost in frame rates from 39fps to 43fps on the Singapore Beach map.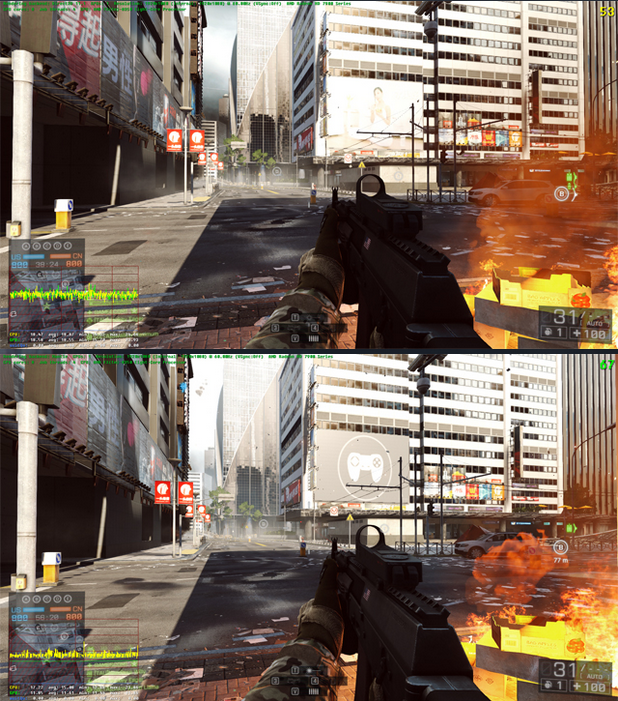 Up next DICE tested Battlefield 4 running an AMD FX-8350 CPU paired with a Radeon HD7970 at 1080p with settings set to ultra and MSAA set to 1x. While playing at these settings on Siege of Shanghai, Mantle increased performance by 25.1-percent taking the frame rate up from 53fps to 67fps. Finally, DICE tested the game on a Intel Core i7-3970x Extreme CPU paired with two R9 290X video cards, and the game set to 1080p ultra settings and MSAA set to 4x this time. Mantle increased performance again this time in the single player level, South China Sea, with frame rates being increased by a whopping 58-percent, going from 78fps to 116fps.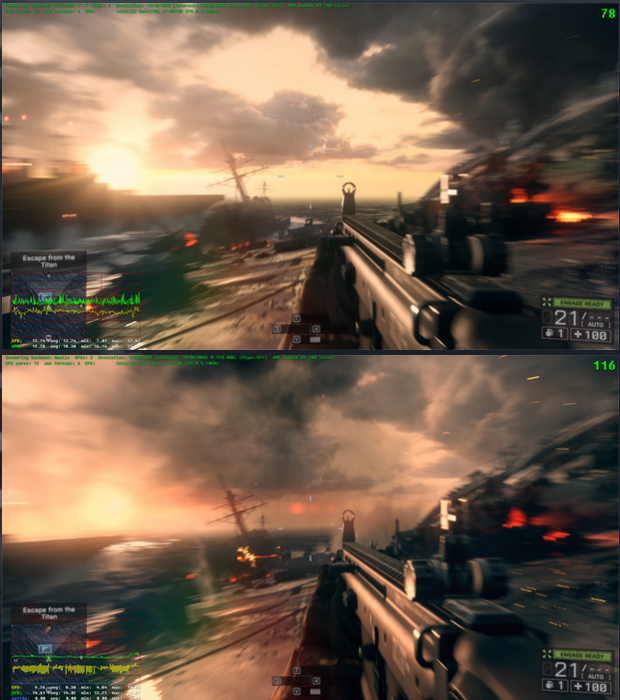 "The biggest performance gains can be seen when the game is bottlenecked by the CPU which can be quite common even on high-end machines and this was main goal to improve on with Mantle," said Johan Andersson, a DICE technical director working on the Frostbite engine. "We've also been able to streamline and optimize some of the GPU workload. The end result is that game performance is improved in virtually all scenarios in Battlefield 4 on both Windows 7 and Windows 8 when running with Mantle!"