Today Stratasys launched what it is calling the worlds first multi-material, multi-color 3D printer that can print in several different materials and colors simultaneously. The new Object 500 Connex 3 3D Printer allows for "virtually unlimited" combinations of rigid, flexible, and color rich printing to be completed all on the same machine at the same time, and will allow engineers and designers to test multi-material prototypes right in the lab almost instantly.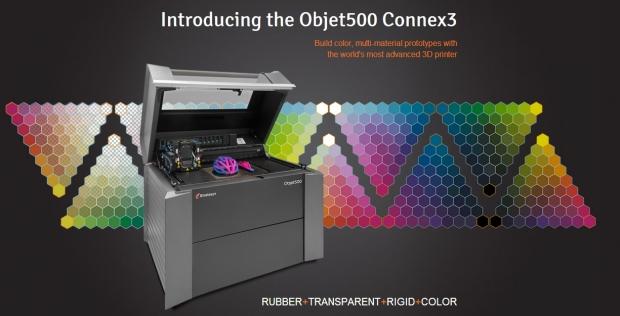 The printer features six palettes for the new rubber-like Tango color lone which includes opaque, transparent, and solid variations. Stratasys says that the new Object Connex 3 is designed with the automotive, consumer, sports, and fashion industries in mind, and the addition of flexible materials will only serve to make 3D printing an even more valuable process in every design and engineering workflow.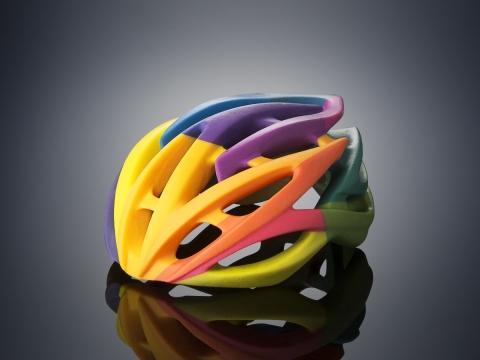 "Stratasys' goal is to help our customers revolutionize their design and manufacturing processes," says Stratasys CEO David Reis. "I believe our new Objet500 Connex3 Color Multi-material 3D Printer will transform the way our customers design, engineer and manufacture new products. In general and with the Connex technology in particular, we will continue to push the envelope of what's possible in a 3D world... Now we produce bicycle parts that look and feel like production parts. We are particularly excited about 3D printing our models directly in color. This gives our designers the ability to graphically display color contact pressure map data on rider contact parts like seats and grips. We are also working on doing the same with FEA & CFD stress data on structural bike components," adds Zeigle.