CES 2014 Just days ago we tested the ASRock Fatal1ty 990FX Killer with a PCIe 2.0 x2 m.2 socket. In that preview article we used a SanDisk A110 PCIe based m.2 drive, but that's old news now. Just moments ago we sat down with Marvell and tested a new controller named Altaplus. This controller, model number 88SS9293, can use four PCI Express lanes.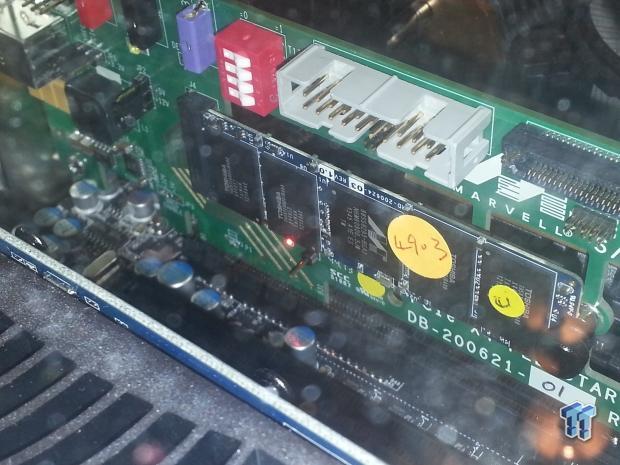 There are other PCIe 4-lane controllers coming and we've seen read benchmarks, but the new Marvell 4-lane controller is able to read and write data at a high speed already.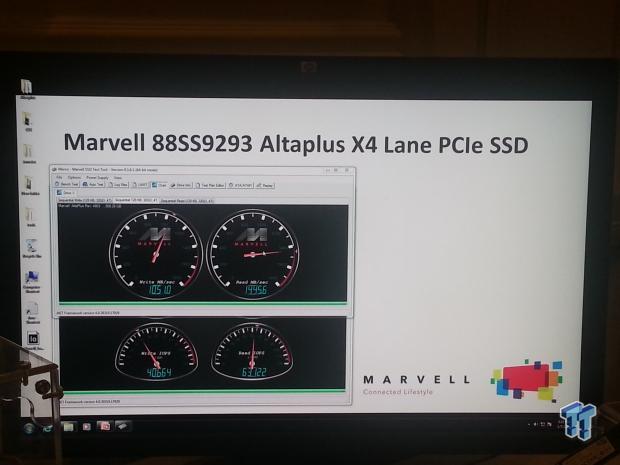 In the test Marvell ran, the drive achieved a 128KB sequential read speed of 1445 MB/s. In the same sequential test the drive wrote at 1051 MB/s. Making the performance even more impressive is the test is a full span read and write. We didn't test 4KB random performance, but it won't be long before we have a working sample in our hands. When it comes to general availability, Marvell tells us to check back in at Computex for an update. We can say this, the drive looks very strong right now.