Lenovo unveils the Vibe Z, its first LTE-based smartphone
Lenovo unveils new LTE-based smartphone ahead of CES 2014.
Published Thu, Jan 2 2014 12:29 PM CST
|
Updated Tue, Nov 3 2020 12:19 PM CST
CES 2014 - Today Lenovo unveiled its newest addition to its already impressive smartphone lineup. The all new Vibe Z is Lenovo's first LTE-based smartphone and includes features such as gesture controls, photo enhancement software as well as other exciting technology.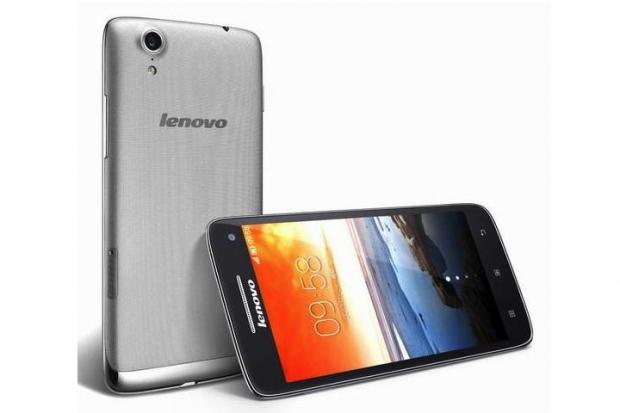 The Vibe Z measures in at just 7.9mm thick and features a 5.5-inch 1920x1080 IPS display. A quad-core Qualcomm Snapdragon 800 processor is on-board and has been clocked to 2.2GHz, while 2GB of RAM keeps everything running nice and smooth. 16GB of on-board storage is present, and Android 4.3 is the Vibe Z's operating system of choice. Most importantly, the Vibe Z is Lenovo's first foray into LTE, with the device being capable of super-fast data upload at up to 50 Mb/s and downloading at up to 150 Mb/s to satisfy the most data hungry of individuals. The Vibe Z operates on GSM/UMTS networks up to 2100 and also comes with 802.11ac Wi-Fi and Bluetooth 4.0.
"We created the new Vibe Z with its elegant design, high performance and custom software so that people can truly have the best smartphone experience now at the speed of LTE," said Liu Jun, senior vice president, Lenovo Business Group, Lenovo. "Along with the Vibe Z, our new S and A Series smartphones offer consumers choices of screen size and features so they can pick the Lenovo smartphone that's right for them."
Alongside the Vibe Z launch, Lenovo introduced three other smartphones as well. The new S930 which is a phablet style smartphone, new 4.7-inch device dubbed the S650, and the A859, a high-end all around smartphone designed for the youth market. Lenovo will be showing off all four devices next week during CES 2014. The new Vibe Z retails for $549 while the other three models range from just $219 up to $319.
Related Tags