This morning the folks at Lulzbot have plenty to celebrate as the next-generation of its Taz 3D Printer has arrived and launched out onto the market in full force! The new Taz 3.0 features several major improvements over the two previous generations of the Taz including a redesigned heated bed.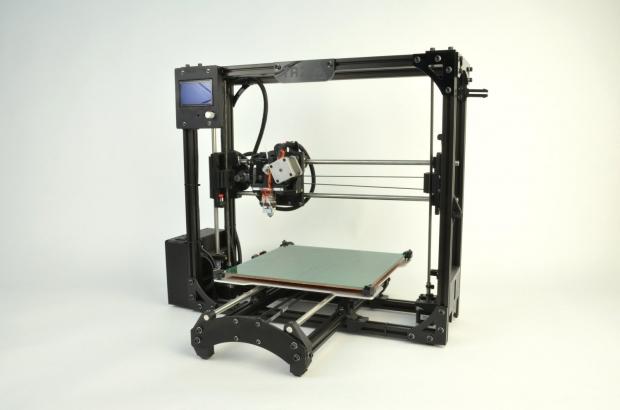 Lulzbot says that the Taz 3.0 is its most refined model ever, and the use of a new 24v power supply, and injection molded parts make it the highest quality printer ever. A new heated bed is powered by 24v which is double the previous voltage, and equates to a much faster heat time than previously experienced. The Taz 3.0 also features more injection molded parts, and moves further away from using other 3D printers to build parts for the new model. This means that tolerances are tighter and that results in an even more high-quality print than before.
Lulzbot has designed the Taz 3.0 to print more than just PLA or ABS, and in fact can print a much wider variety of plastics including everything from nylon to wood infused plastics. The Taz 3.0 is also capable of printing in PVA, Polystyrene, and stone dust infused filaments such as the new Laybrick filament that simulates sandstone.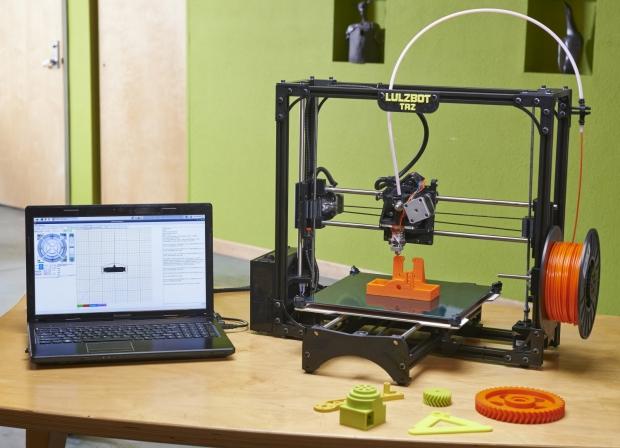 The Taz 3.0 is also capable of printing without a tether to a PC or Mac, and utilizes a built-in LCD panel and SD card reader to queue up print jobs. The print area is 298mm x 275mm x 250mm which equates to 20,500cm cubed of useable space, and print speed is still high at up to 200mm per minute.
TweakTown has a brand-new Taz 3.0 on the way for review, and as someone who owns a Lulzbot 3D printer, I very excited to see how the Taz 3.0 has improved over the AO-100 and AO-101 models. The Taz is part of our new 3D Printer Review program, and we have several more arriving in 2014, so stay tuned to TweakTown.com for the web's most comprehensive 3D Printer reviews. The Taz 3.0 retails for $2195 from Lulzbot.com!