I am willing to bet that almost everyone who reads this post has at some point folded a piece of paper into the shape of an airplane and sailed it across the room, I know I certainly have many times. This morning I received an email from a friend who I attended grade school with. We were team members in a paper airplane competition once, and not to brag but we almost won the whole thing.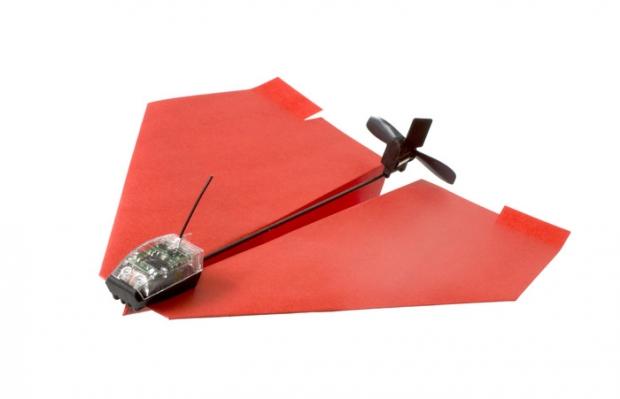 The email contained a link to a Kickstarter campaign that features something I have been dreaming about since I was in the 6th grade. PowerUp 3.0 is basically a control and propulsion system designed to attach to any paper plane. It appears that all you have to do is clip the PowerUp 3.0 module to a paper airplane, sync with your smartphone and the sky is truly the limit. When I say that this thing is cool, I am not exaggerating in the slightest.
The PowerUp 3.0 module has an effective range of about 180-feet and is constructed of carbon fiber to make crash damage a thing of the past. The modules inventor says that anyone can fly the airplane since it has built-in algorithms that correct for user error and assist in extra thrust when banking. At the moment the PowerUp 3.0 only supports iOS devices, but if the $150,000 stretch goal is met an Android app will be created. I have already jumped in at the early-bird special, and as an avid Android user and paper airplane enthusiast, I desperately hope to see that stretch goal met. Head over to the source link below to pledge to get your own PowerUp 3.0.