We have been seeing leaks, and teasers surfacing around Motorola's Moto G smartphone for well over a month now, and today the wait is finally over. This morning, Motorola launched the all new Moto G, an Android-based smartphone that is designed with high med-range hardware at a budget friendly price.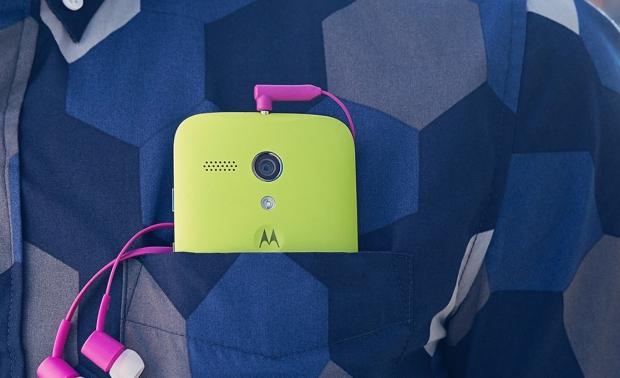 The Moto G features a 4.5-inch display with a resolution of 1280x720 which equates to a pixel density of 329 pixels per inch. A quad-core Qualcomm Snapdragon 400 processor is on-board and clocked at 1.2GHz, while 1GB of RAM is present to keep apps running nice and fast. Photography is handled by a 5-megapixel rear camera, and 1.3-megapixel front shooter that is more than adequate for every selfie you could ever take.
The entire phone is coated inside and out with a water-resistant coating, and the screen is protected by Gorilla Glass 3 which makes this one of the best protected budget friendly phones available. Android 4.4 KitKat is not present unfortunately, but users will only have to live with Android 4.3 for a few months as Motorola says the Moto G will get Android 4.4 KitKat in January. The 8GB version will cost you $179 while the 16GB model will lighten your wallet by $199. Both models run pure Android and are SIM unlocked so you can use it on any carrier.