Google is having one heck of a time keeping its upcoming Nexus products from leaking via its own Google Play website, and today new leak has surfaced that is cluing us in on what the Nexus 10 is made of. Phone Arena received a screenshot of the devices specifications before Google managed to take the leak down earlier today.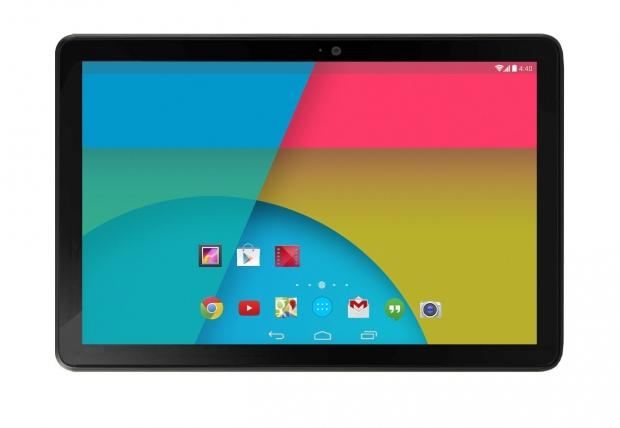 As expected the refreshed Nexus 10 features all of the top-of-the-line hardware we have been expecting which includes a 2560x1600-pixel display with a pixel density of 300ppi. Gorilla Glass 3 is present to keep the Nexus 10 scratch free while also preventing shattering in the event of a minor drop. A Qualcomm Snapdragon 800 Processor, Adreno 330 GPU and 3GB of RAM are also present as is 32GB of internal storage and Android 4.4 KitKat.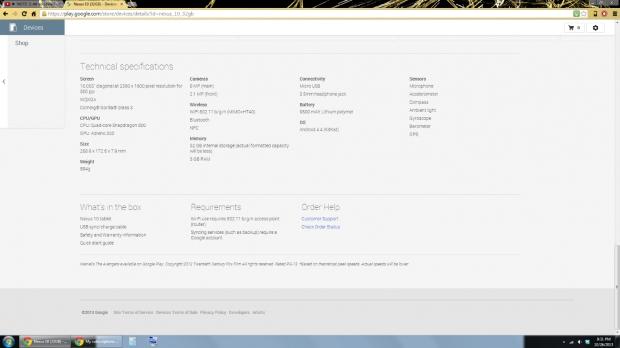 An 8-megapixel rear camera is onboard to handle imaging, while a 2-megapixel front-facing camera handles selfies and video chatting. MIMO-enabled Wi-Fi, Bluetooth 4.0, NFC and a massive 9,500mAh battery round out the impressive specifications. It is widely believed that the new Nexus 5 will launch on November 1st and if so, we could see the Nexus 10 launched on the same day along with Android 4.4 KitKat.