Today Corsair announced the launch of the all new Hydro Series H75 dual-fan liquid CPU cooler. The H57 is an all-in-one 120mm liquid cooling solution for desktop PCs and features a unique push-pull fan setup for maximum thermal dissipation. Corsair says the new H75 is easy to install and not only more effective than air-coolers, but it is much quieter as well. Priced at just $84,99, this cooling solution is going to be hard to beat!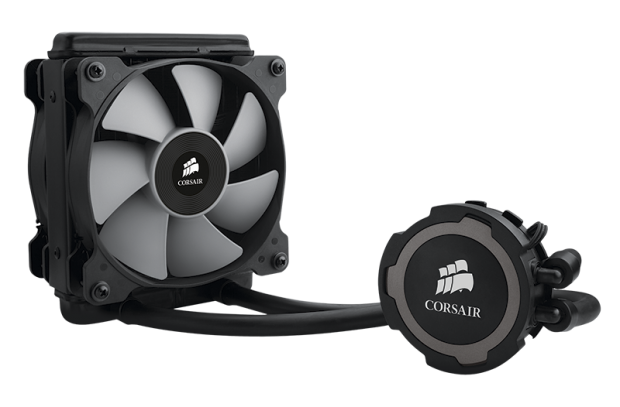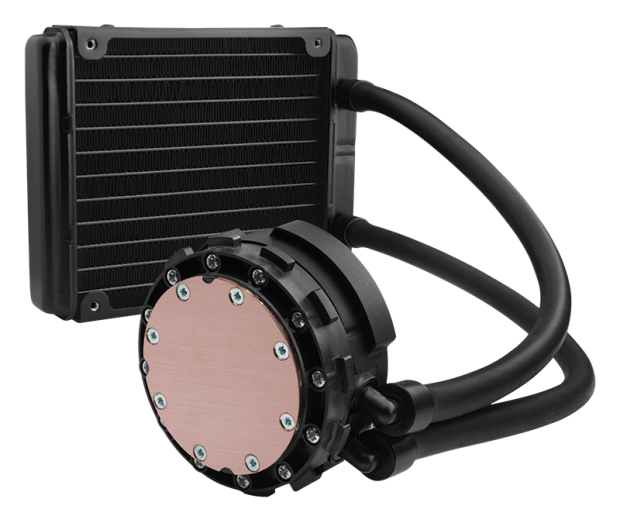 The H75 is designed around a low-profile CPU waterblock that is connected to high efficiency pump and housed in a compact package. Tubing then connects the pump/cooler combo to a 25mm-thick 120mm radiator. The CPU block is designed with micro-fin copper plate for maximum heat transfer, while the pump features ceramic ball bearings that provide exceptionally long life to the pump. Dual 120mm SP120L PWM fans are included for a push-pull setup ensuring ample airflow over the radiators fins.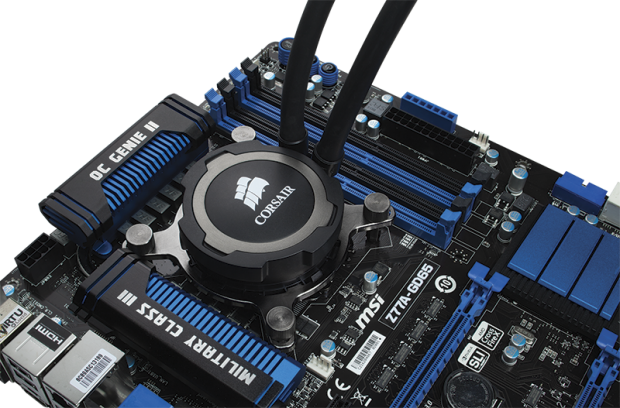 "The H75 is a great choice for PC enthusiasts who want the streamlined features of our H60 120mm cooler but desire the additional cooling performance of a dual fan design," said Xavier Lauwaert, Director of Product Marketing at Corsair.The Hydro Series H75 features a simple, tool-free mounting system and wide Intel and AMD socket compatibility. Like all Hydro Series liquid CPU coolers, the H75 is completely self-contained and does not require filling or maintenance.
Specifications
120mm aluminum radiator

120mm x 152mm x 25mm

Two SP120L PWM 120mm high static pressure fans

120mm x 25mm

2000 RPM (+/- 10%)

54 CFM

31.4 dBA
Features
PWM fan control for customizable cooling

Support for AMD and Intel CPUs

AM2, AM3, FM1, FM2, LGA 1156, 1155, 1150, 1366, 2011

Advanced copper cold plate and manifold design

Tool-free bracket for simple installation on most Intel and AMD motherboards

Sealed all-in-one design, pre-filled and maintenance free

5-year limited warranty