Feenix launches high-end Nascita gaming mouse and Dimora mouse pad
Feenix unveils the Nascita, a high-end gaming mouse alongside the Dimora mouse pad.
Published Thu, Oct 24 2013 12:00 PM CDT
|
Updated Tue, Nov 3 2020 12:20 PM CST
Feenix is known for their high-end luxury gaming peripherals and this morning the company added two new items to their collection. The all new 2014 edition Nascita gaming mouse, and Dimora mouse pad truly live up to the company's high-end boutique image. The Nascita features bold curves, and sleek styling, while the Dimora is well refined and appears to be what a high-end mousepad should be.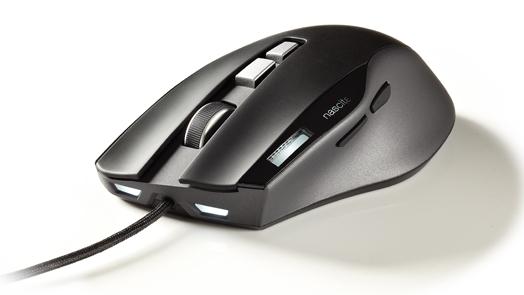 "Everything in gaming had always looked exactly the same; it was black with loud red or green lights around it. There was no simplicity or elegance to it," says Ashkon Shayani, Creative Director. "Our main goals at Feenix are design and quality. Our instruments deliver the best gaming experience possible and sleek designs that fit right into any home or office."
The Nascita's ergonomic curves provides for a comfortable gaming experience no matter the gamers mouse handling style. "The 2014 Nascita's form factor offers perfect ergonomic feel regardless of whether the user is a palm, claw, or semi-claw gamer," the company said in a press release. The Nascita runs completely driverless, meaning that gamers can take it to any PC they wish and begin gaming instantly. Additionally the mouse retains user configurations without the need to load anything from host software.
The Nascita is built around the latest chipsets and utilizes an 8,200 DPI laser engine to provide seamlessly accuracy and excellent tracking. Omron switches fill the mouse and provide a very swift and consistent clicking experience, and feature a lifespan of 10 million clicks each. Finally, the Nascita features a built-in LCD which provides a quick and easy way to identify which DPI mode the mouse is in. The Nascita will retail at an MSRP of $97.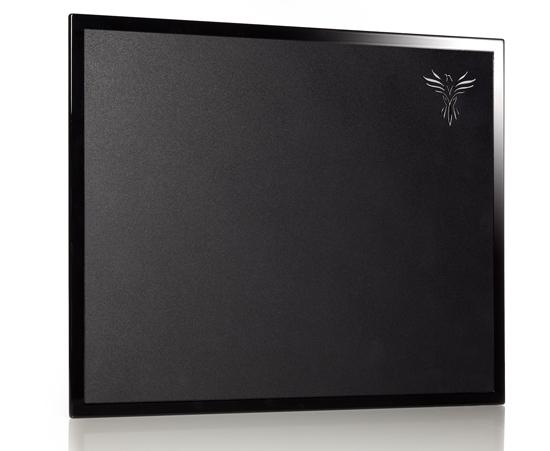 The all new 2014 Dimora is a very elegantly styled mouse pad that has been engineered to meet the demands of todays hard-core gamers. The surface has been micro-textured to provide the lowest friction environment possible, and produces an effortless gliding surface between the mouse and mousepad. Internally, the Diamora features a diamond mesh pattern that keeps the surface flat and consistent even during the most intense gaming sessions. Feenix says that the surface is finished with a reflective coating that provides feedback to the mouse's sensor at a speed unmatched by the competition, which makes for a highly precise mouse experience. The Diamora retails at an MSRP of $36. @
Related Tags