"Entertainment is not a one-size-fits-all world!" That is the opening line to Steams second big announcement this week. Today valve announced "Steam Hardware", something we were all expecting in some form or another. The company says that it wants customers go to choose the hardware that makes sense for them, and that they are working with multiple partners to bring a variety of Steam game machines to the market in 2014.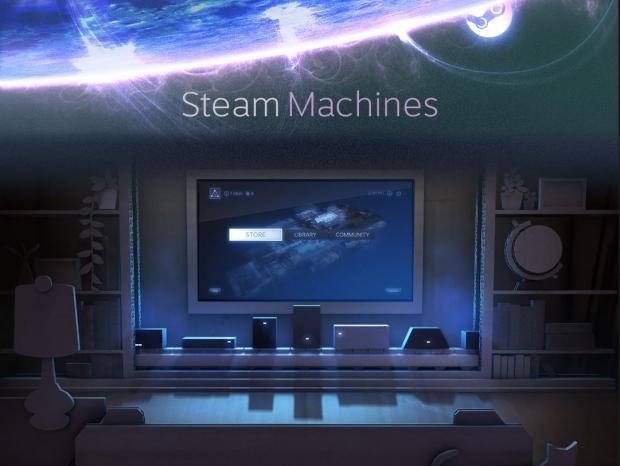 All of the machines will run SteamOS, and will be tailored to fit an individual's personal needs, such as powerful hardware, or a quiet gaming experience. Valve did not say who its hardware partners were, but did say that there will be several devices launched in 2014. The biggest announcement however is about will be building its own prototype in which it will give to 300 lucky Steam users free of charge for testing.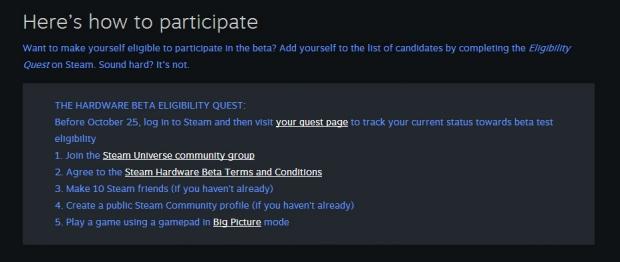 "While these products are still in development, we need your help. As always, we believe the best way to ensure that the right products are getting made is to let people try them out and then make changes as we go. We have designed a high-performance prototype that's optimized for gaming, for the living room, and for Steam. Of course, it's also completely upgradable and open.This year we're shipping just 300 of these boxes to Steam users, free of charge, for testing. You can make yourself eligible to get one."
Valve says that once users completes all of the steps in any order, they will be given a special badge which entitles them to be listed in the pool of people from which Valve will choose the beta participants. You must complete this was before October 25 as at that time it will be locked and no new candidates will be added.
Valve went on to say that Steam OS, Steam Machines and the Steam Box will not affect its PC gaming initiative, and that they will continue on as they have over the past 10 years. They also said that creating multiple steam accounts to better your chances at participating in the beta will do you no good. No imagery of the Steam Box prototype was shown but Valve said that we "will see it very soon."