Last week we broke the news that Valve was prepping for three big announcements this week surrounding its Steam gaming platform, and today the company released its first announcement by unveiling a new operating system. The new SteamOS is a free, open-source operating system that is designed around steam and built on Linux.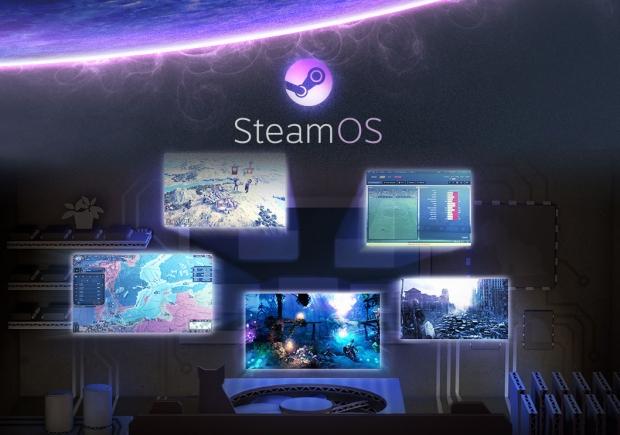 Valve says the new OS is capable of running on "any living room machine" which presumably means custom-built HTPCs, Laptops, and almost certainly the mystical Steam Box many industry insiders expect to be launched during one of the company's next announcements on Wednesday or Friday. Unfortunately Valve did not clue us in on an actual release date, but did say that the new OS would be available for download "soon."
"As we've been working on bringing Steam to the living room, we've come to the conclusion that the environment best suited to delivering value to customers is an operating system built around Steam itself," Valve stated. "SteamOS combines the rock-solid architecture of Linux with a gaming experience built for the big screen. It will be available soon as a free stand-alone operating system for living room machines."
Valve is not stopping at gaming with SteamOS though, the company says that the new OS will present for new exciting features including in-home streaming, which will allow users to load their game on their PC and stream it to the TV via the home network, as well as Movies, Music, and TV. Additionally, Steam Family Sharing is supported and there are rumors that a Spotify streaming app will be present as well.
"Steam is not a one-way content broadcast channel, it's a collaborative many-to-many entertainment platform, in which each participant is a multiplier of the experience for everyone else," Valve stated. "With SteamOS, 'openness' means that the hardware industry can iterate in the living room at a much faster pace than they've been able to. Content creators can connect directly to their customers. Users can alter or replace any part of the software or hardware they want. Gamers are empowered to join in the creation of the games they love. SteamOS will continue to evolve, but will remain an environment designed to foster these kinds of innovation."