What to expect from Apple's big iPhone event today
Apple's big iPhone event is today, where we should be greeted to its next-gen iPhone 5S - what should we be looking for?

Published Mon, Sep 9 2013 11:30 PM CDT
|
Updated Tue, Nov 3 2020 12:21 PM CST
The new iPhone should be unveiled today, with Apple unleashing the iPhone 5S to the world, but what should we expect? Between the iPhone 5 being released and today, we've seen some truly amazing smartphones released, with pretty much all of them being based from Google's mobile OS, Android.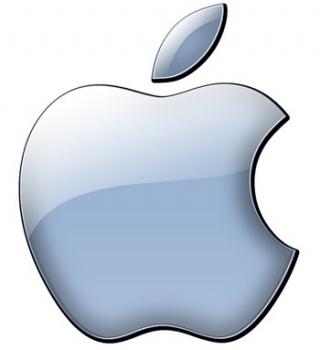 What can Apple do to get customers back? They can't just unleash the iPhone 5S with the same 4-inch screen and not-even-HD 1136x640 display, can they? Well, I think they can. We should expect Apple to not shift from the 4-inch 1136x640 display from the iPhone 5... which is a disappointment. What will we see? I think we'll see an evolution of the iPhone, not a revolution, which is something we should be used to from the 'S' release of an iPhone, and from Apple as a company.
We should see the iPhone 5S feature the A7 processor, which should provide some more performance and hopefully improved battery life, which is something most people complain about on the iPhone 5. The fingerprint sensor is something I don't think we'll see - but is something we've heard quite a bit on lately. iOS 7 will most likely be the second biggest change to the iPhone 5S from the iPhone 5, but is that worth your money? Probably not.
What could they do to surprise me, and everyone else waiting with anticipation? Offer different sized iPhones for one. Why can't Apple do a Samsung and release multiple sizes within the iPhone family like Samsung has done with the Galaxy range of smartphones? Can't we have the iPhone 5S in 4-, 4.5- and 4.8-inch for example? If Apple released the three sizes of smartphones with a much-needed Full HD 1920x1080 display, everything would scale up, and down without an issue.
Apple needs to do something tomorrow, and it can't just be to release a slightly faster, slightly refreshed iPhone 5. Now is not the time to be playing around, as the future of Apple is riding on this smartphone release. If we don't get a big jump now, they're going to lose millions of customers who will just jump to the countless Samsung smartphones, while the rest of them wait for the iPhone 6.
Is Apple preparing something big for the iPhone 6? I would think so, but I would also think it would release a truly revolutionary, magical product with the release of the biggest change to the iPhone yet: iOS. iOS 7 is a much, much-needed change for the company, but I would've thought we'd be greeted with a truly revolutionary piece of hardware that would be in my hands at the time... maybe not.
We'll hear more about the iPhone 5S in the coming hours and days, where you'll see a slew of news posts on the new smartphone from Apple here on TweakTown.
Related Tags