Our friends over at MobileGeek have sent us a tip, and what a tip it is - they're live at Touch Taiwan, checking out the upcoming display technology that we'll see baked into our mobile devices in the coming years.
There's a lot to cover in the video, above, 4.3-inch flexible AMOLED, 960x540 resolution and just 0.2mm thick. AUO is just teasing us here, though, as this is just a technology demo. AUO also showed off a 4.7-inch 720p HD display that is ultra-thin, with the one on the left a display that we would find in a tablet on the market today.
How thin are we talking though? The one on the left, which is a conventional display is just 1.19mm thick, but AUO's tease is a tiny 0.34mm thick - just a third of the thickness of a conventional panel. Then we have AUO pushing out a 512 PPI display running 4.3-inch ultra high-density LTPS display running 1920x1080 pixels. 0.6mm thick at the border, which is beautiful.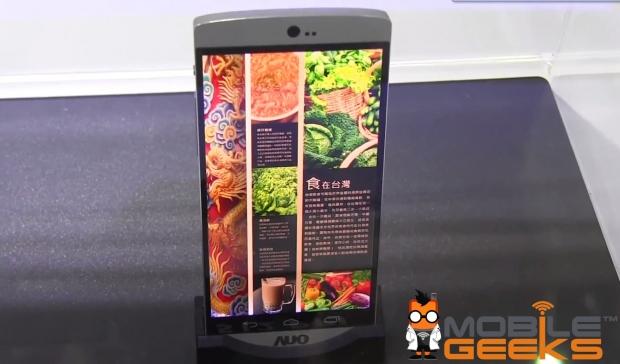 What makes this interesting, is that AUO supply displays to Apple. This means we could be looking at the future of Apple displays, as well as a peak into what its competitors' devices should feature in the near future. There is some more display talk in the video, but those displays above, are just beautiful. Give me a 512 PPI Full HD display, now, AUO.